Freight markets volatile, though cost has fallen – MCS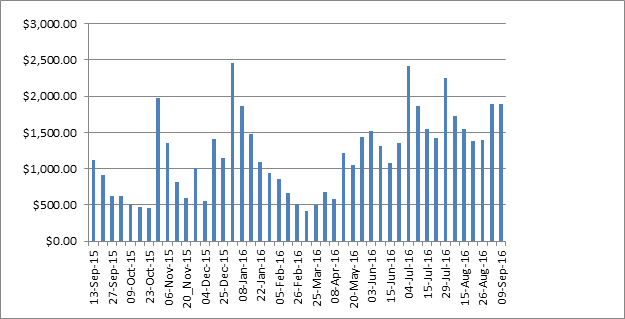 As August came to its close, the world's seventh largest – and South Korea's biggest – container shipping line, Hanjin Shipping, filed for court receivership, consumed by mounting debt schedules with creditors and increasing industry overcapacity. Hanjin had suffered annual net losses from 2011-2014 – with total debt in June reaching a staggering $5.5billion. While there may be hope on the horizon, (Hyundai Merchant Marine are in talks to acquire Hanjin's vessels and staff), for the time being, ports in China and the US have denied entry to Hanjin ships and goods cannot be unloaded. Discussions between banks and Hanjin are yet to proffer a solution, though it seems likely that its Asia-United States route and related sales and marketing assets could be on sale by the end of the week in order to raise rehabilitation funds, several news sources have reported.
Maritime Cargo Services states that the bankruptcy of Hanjin is another manifestation of the ongoing distillation process resulting from the capacity saturated market. Further evidence can be seen in French company CMA CGM which took over Singapore's Neptune Orient Lines earlier this year while in June, German company Hapag Lloyd merged with United Arab Shipping Company. With the volume of goods shipped fairly constant, costs haves fallen. According to maritime researchers Drewry, container ship capacity is growing at 3.2 per cent a year, while demand for container cargo is a lukewarm 1.8 per cent.
This miscalculated provision was fuelled by an inaccurate forecast in the early part of 2000 by ship builders who predicted trade would continue to grow at six per cent – eight per cent, as with the previous two decades. While it is good news for shippers that the cost of shipping is plummeting (and therefore Hanjin's demise should not be seen as a harbinger for global trade woe), the shipping lines will continue to experience profit fears until the race for building mega ships subsides.
Rob Shelley, partner at Maritime Cargo Services, said: "This graph rather neatly demonstrates the extreme volatility of the Asia Europe container freight market, the data has been taken from the Shanghai Index and the values are for 40' containers. This lack of predictable and sustainable rates was ultimately the cause of the Hanjin Shipping's collapse and there may well be other lines in destress for the same reason."