Bridgestone to boost radial aircraft tyre capacity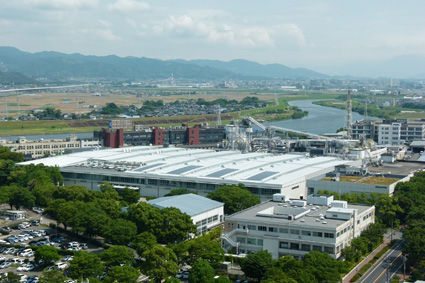 Capacity for radial aircraft tyre production at Bridgestone's Kurume plant in Japan is set to increase in response to an anticipated rise in demand for these products over the medium to long-term. Bridgestone Corporation will invest a total of US$2.1 billion in the project; while the company hasn't reported the size of its planned capacity increase, it states that the project should be complete by the end of 2018.
The Kurume plant is one of two facilities where new Bridgestone aircraft radials are produced – the other is the company's factory in Tokyo. Bridgestone also retreads aircraft tyres and provides other services in a number of global locations, including Japan, the United States, Belgium and China.
According to a statement released today by Bridgestone Corporation, the aim of increasing production capacity in Kurume is to help the tyre maker "enhance global supply systems and further boost competitiveness domestically and abroad." The capacity increase is also expected to "contribute to enhance the group's overall aircraft tyre solutions operations and help Bridgestone better respond to the growing and ever more diverse needs of customers."