Autodata launches motorcycle app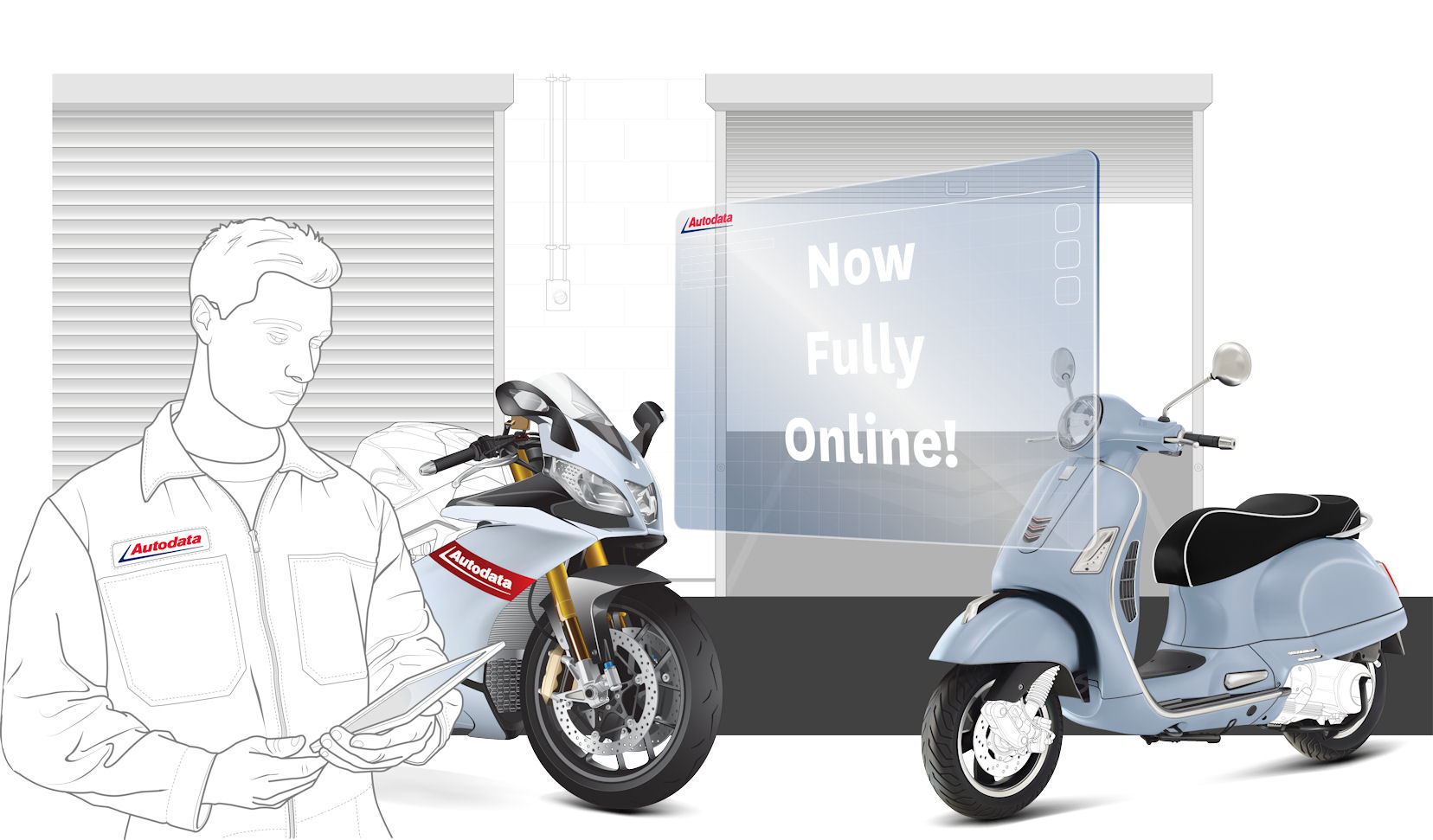 Autodata Limited's online workshop application has been available for two years now, and according to Autodata, workshops that have migrated to its online application for cars and vans report at least a 30 per cent increase in efficiency. The company has now extended its online product portfolio to cover two-wheel vehicles. The technical data provided in Autodata's new motorcycle application is directly licensed from 62 motorcycle manufacturers, covering over 8,000 motorbike models worldwide, including road bikes, off-road bikes, scooters, quad bikes, and side-by-sides. Subscribers can start using Autodata for motorcycles within minutes of signing up on any PC, MAC, tablet, and smartphone, and will benefit from easy access to the relevant information such as technical specifications, repair times, diagnostic trouble codes, and an estimate calculator.
"Technical data for motorcycles has always been an important part of Autodata," comments Autodata Group chief executive Rod Williams." Just like cars, bikes are becoming more and more complex, requiring a great deal of skill and knowledge to maintain and repair them. We have developed a technical data system that delivers the complex repair and maintenance procedures of modern bikes in a simple and easy-to-use workshop solution."
The launch of Autodata for Motorcycles marks a new era, as Autodata is now completely online and will no longer produce any CDs. All current subscribers have been automatically upgraded to Autodata for Motorcycles online.