Yokohama adding more products to expanding 4×4 range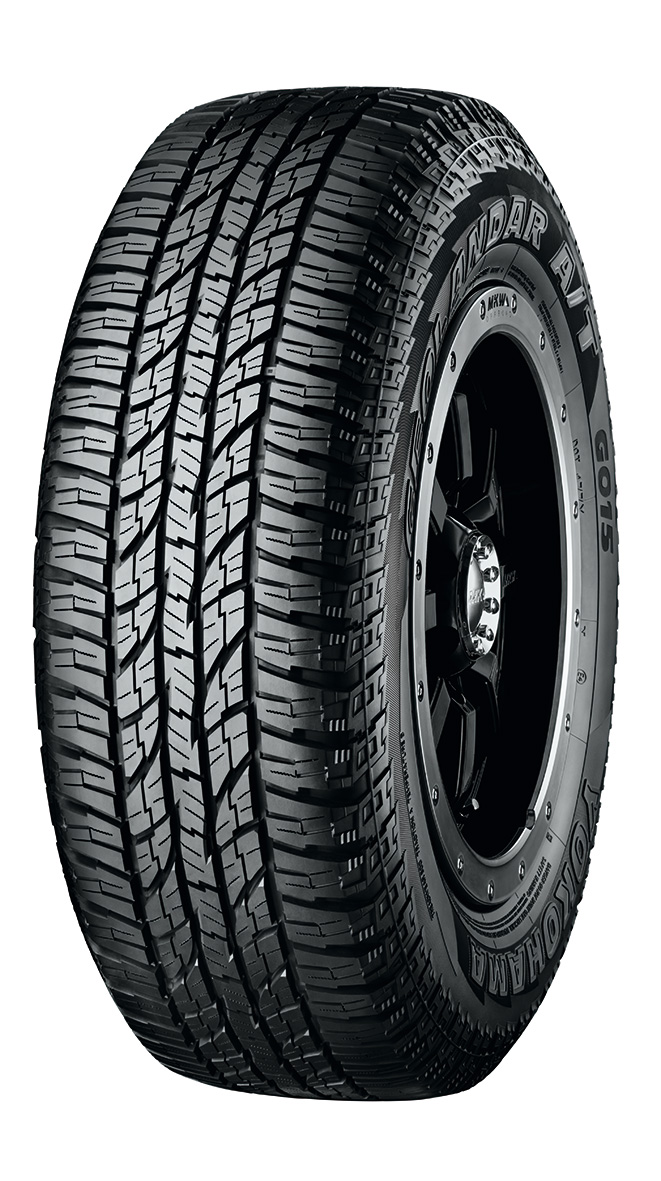 Geolandar range celebrates 20 year anniversary
Yokohama is expanding its range of 4×4 and SUV tyres with the addition of the brand new Geolandar A/T G015. Yokohama has been increasing its presence in the segment with new original equipment deals to go alongside its less aggressive Advan Sport V105 SUV tyre range, fitted by premium brands such as Audi, Mercedes-Benz and Porsche, and the Geolandar SUV G055, chosen by Chrysler for the latest edition of the Jeep Cherokee. The Geolandar H/T G056 has been adopted by Mazda for their new CX-9 model, and on the more extreme off-road wing of the segment the Geolandar A/T-S is fitted to the Mercedes-Benz G-Class and the Ariel Nomad.
The new Geolandar A/T G015 features the Three Peak Mountain Snowflake mark in all 64 sizes, and becomes the best all terrain tyre in Yokohama's Geolandar range. Yokohama states that the tyre includes a number of technical innovations which deliver better wear performance, better traction and improved comfort.
The tyre incorporates the latest compound technology to improve both wear resistance and grip in wet, icy and snowy conditions. The tyre's new tread pattern has been optimised to deliver increased wet grip, better wet braking, improved hydroplaning resistance and lower noise. Meanwhile the contact patch design ensures even wear and better durability.
Geolandar at 20
Yokohama's Geolandar range has presented drivers with a comprehensive choice of 4×4 tyres for two decades, celebrating its 20th anniversary this year. In addition to the recent OE fitments supplied to vehicles listed above, a number of popular 4×4 vehicles have rolled out on the Geolandar range during this time, such as Toyota's Rav 4 and Hi Lux models
The stablemate of the G015, the Geolandar H/T G056 is the range's latest tyre designed for the new generation of SUV's and pick-ups, providing long-lasting comfort on all surfaces. Mazda SUVs sold in certain global markets run on the G056; the CX-9 crossover will fit the tyre when it goes on sale in North America this spring, and buyers will be able to receive the Geolandar in size P255/60R18 107H or 255/60R18 108H. In China, Yokohama Rubber will ship its Geolandar G91 to Mazda for fitment on the new CX-4. The crossover SUV will receive the Yokohama tyre in size 225/55R19 99V.
With the majority of growth in the road-going SUV part of this segment, Yokohama's Geolandar SUV G055 targets comfort, with performance characteristics akin to regular car tyres. Offering superior low noise and fuel saving performance, the tyre also provides good levels of wet grip performance coupled with long mileage potential along with light-use M+S practicality.