Trelleborg agricultural tyre roadshow to make stop in Belgium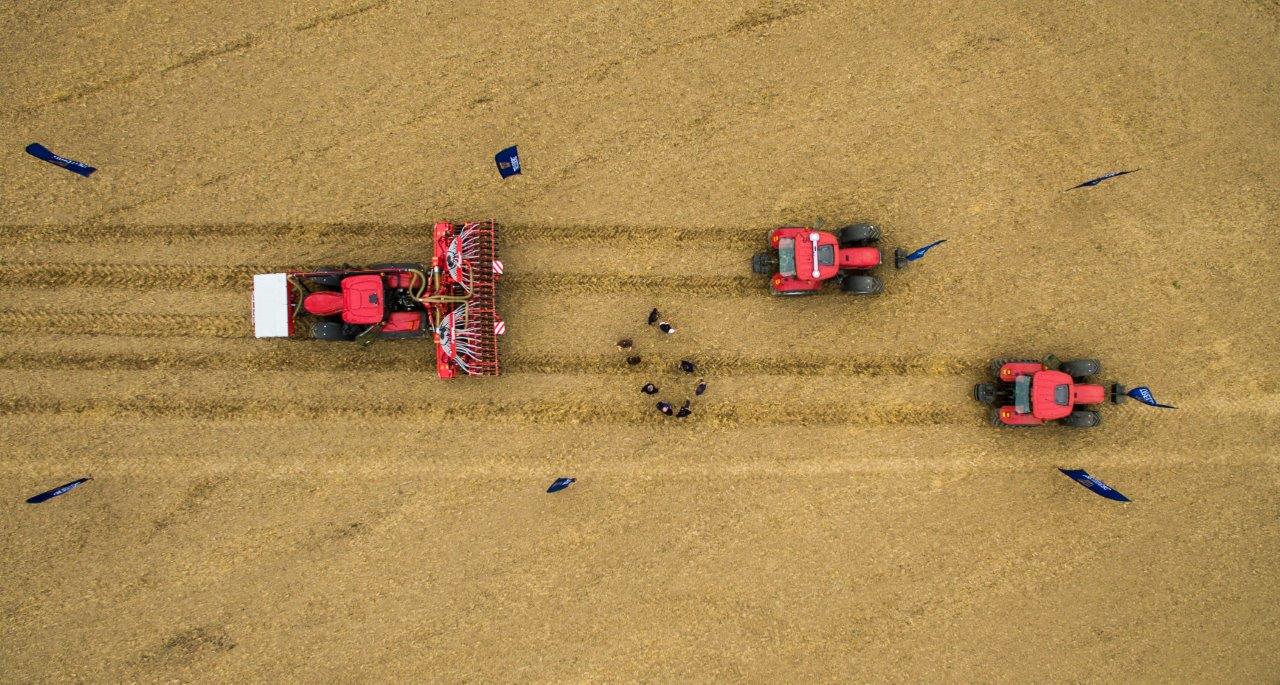 Trelleborg has announced a new stop in Europe on its 2016 agricultural tyre roadshow. The tyre and wheel manufacturer will attend the Q-Team Demo Event in Waremme, Belgium on 17 and 18 September. Trelleborg will conduct two field demonstrations per day to showcase the benefits of a large tyre footprint in boosting the global efficiency and productivity of farming operations.
To demonstrate this increased efficiency, two Case CVX 195 tractors will run over two 200 metre tracks with different tyre fitments. The first will be fitted with Trelleborg VF 710/60R38 TM1060 and VF 600/60R28 TM1060, while the second will be fitted with 650/65R38 TM800 and 540/65R28 TM800.
These two tractors are linked together with a metal rope to a third Case Optum 300 break tractor. The rope is on a pulley so it is free to move, enabling the tractor transferring the most power to the ground to arrive before the other one. The time gap between the two tractors will be measured and a computer application will calculate the efficiency savings.
Capable of working at extremely low pressure, with the typical aspect ratio of a 60 series, the TM1060 will generate an extra wide footprint area providing premium respect for the soil, farm productivity and crop yield, while assuring premium traction thanks to the ProgressiveTraction tread pattern.
Lorenzo Ciferri, marketing director agricultural and forestry tyres at Trelleborg Wheel Systems, points out that soil compaction is not merely a matter of efficiency but is also about productivity over the long term. "With Trelleborg's extra-large tyre footprints you can reduce the pressure on the ground, whilst carrying the same load. The threat of soil compaction is greater today than in the past because of the increase in the size of farm equipment and Trelleborg pays great attention to this."