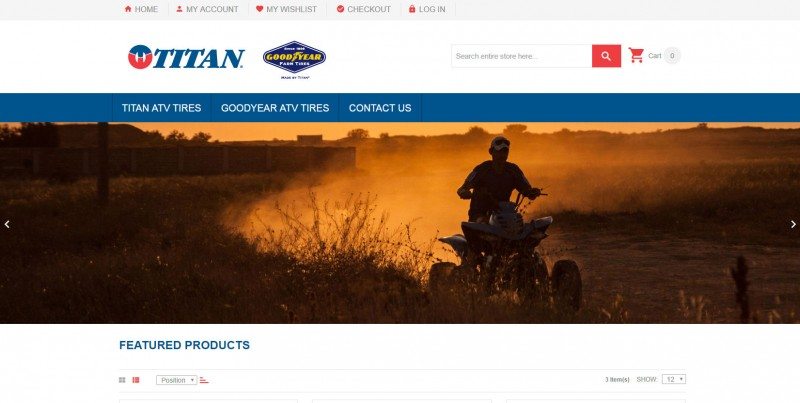 Titan, Goodyear e-commerce site goes live in USA
Titan International has launched a new e-commerce site for Titan and Goodyear brand ATV and UTV tyres in the US. The off-road tyre specialist reports that the TitanATV.com site allows visitors to select from more than 100 styles and sizes of tyres to suit any application.
"This is just one more avenue through which our customers have convenient access to our full range of American-made ATV tyres – in stock, competitively priced and ready to ship anywhere in the continental 48 from our Freeport, Illinois production facility," said Steve Strauss, general manager at Titan Tire Corporation of Freeport.
The website allows US-based customers to view prices and tyre specifications, create wish lists, compare tyres, apply promotional codes and track orders. Payments are accepted through both PayPal and all major credit cards.
Category: International News