Sherwood Farming benefits from Michelin SprayBib and YieldBib tyres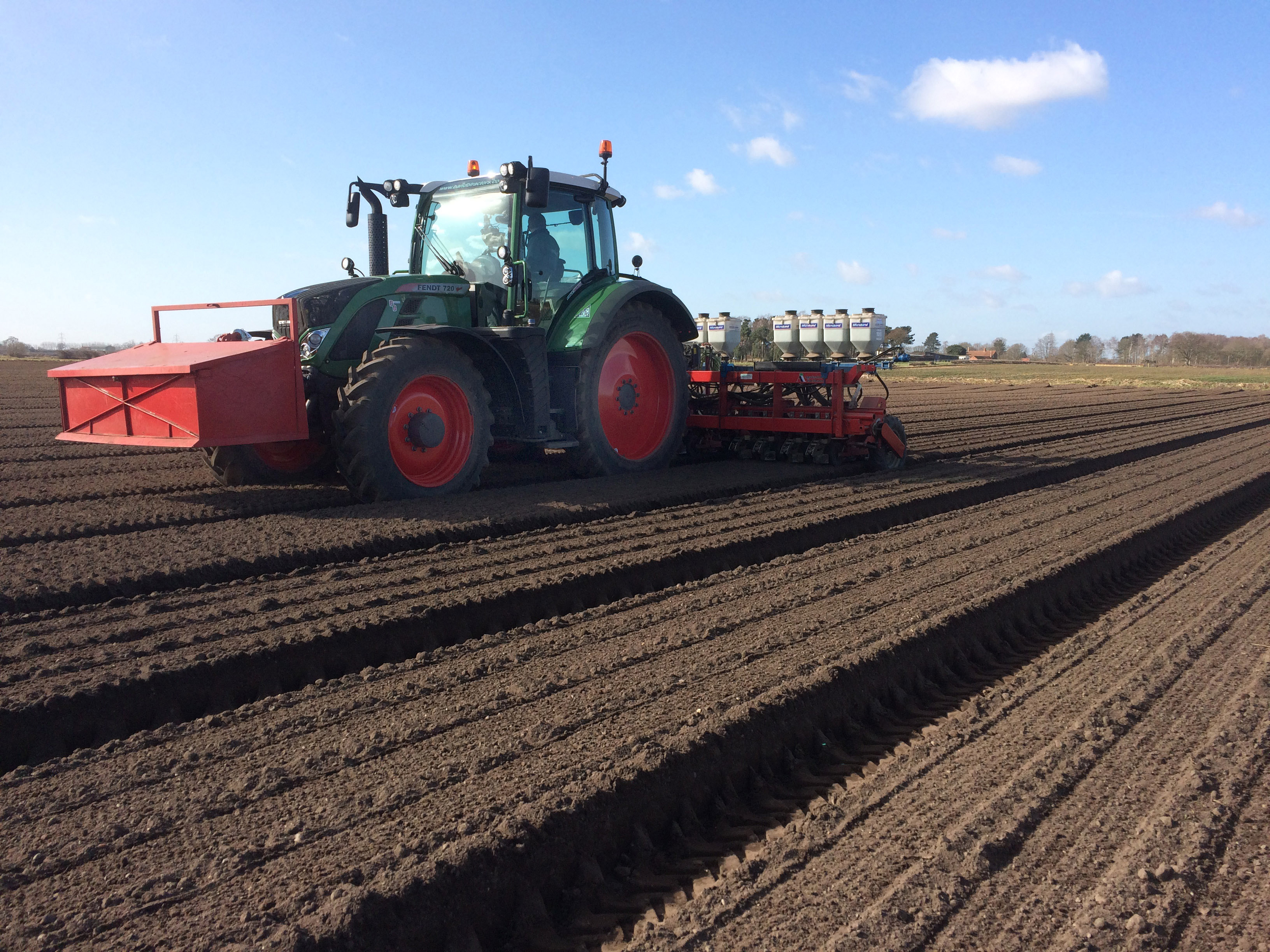 Nottingham's Sherwood Farming reports that it is reaping the benefits after specifying a combination of sprayer and tractor tyres on its high-horsepower Fendt 720 Vario tractor, on the advice of its local Michelin Exelagri-accredited tyre dealership.
The company, which farms 3,500 acres of land, required a narrow tyre for inter-row crop work, which would also enable the tractor to tow a fully-loaded 14-tonne trailer during harvest. After seeking the advice of Pete Sampson, commercial manager at Tanvic Tyres' Newark centre, and that of Michelin account manager Ian Whitwell, Sherwood Farming selected Michelin 380/85 R 34 YieldBib tyres for the front axle, and 380/90 R 50 SprayBib fitments for the rear axle of the tractor.
Scott Knottenbelt, assistant farm manager at Sherwood Farming, said: "The combination of tyres allows us to use the tractor far more efficiently. Instead of managing two sets of tyres for the machine's different responsibilities, we can use the YieldBib and SprayBib-equipped tractor year-round. We're also benefitting from tyres that are narrow enough to avoid damaging produce during inter-row work, a wider working window for inter-row hoeing, and the tyres' high load capacity is ideal for pulling a trailer during harvest.
"Tanvic Tyres was the natural choice to approach for help. The service the dealership provides has always been excellent, and in the few times we've needed a call-out, a technician has been on-site within the hour. Tanvic's Pete and Ian from Michelin took the time to fully understand what we required, visiting the farm to measure and weigh the tractor, before recommending exactly the right tyres for the job."
The 720 Vario is part of a fleet of 10 Fendt tractors – 80 per cent of which are shod on Michelin tyres – and will spend up to 20 per cent of its time on the road, travelling a maximum of 25 miles from its base during harvest to collect the company's produce.
"Michelin tyres have been part of our fleet for as long as we've been in operation, and in that time they've more than proven their worth in terms of longevity, quality, range of sizes and their ability to carry large loads at low pressures," adds Knottenbelt.
Sherwood Farming produces a full range of vegetable and arable crops, including cereals, wheat, oilseed rape, potatoes, parsnips and carrots.