New Dunlop SP346 and SP446 on-road winter truck tyres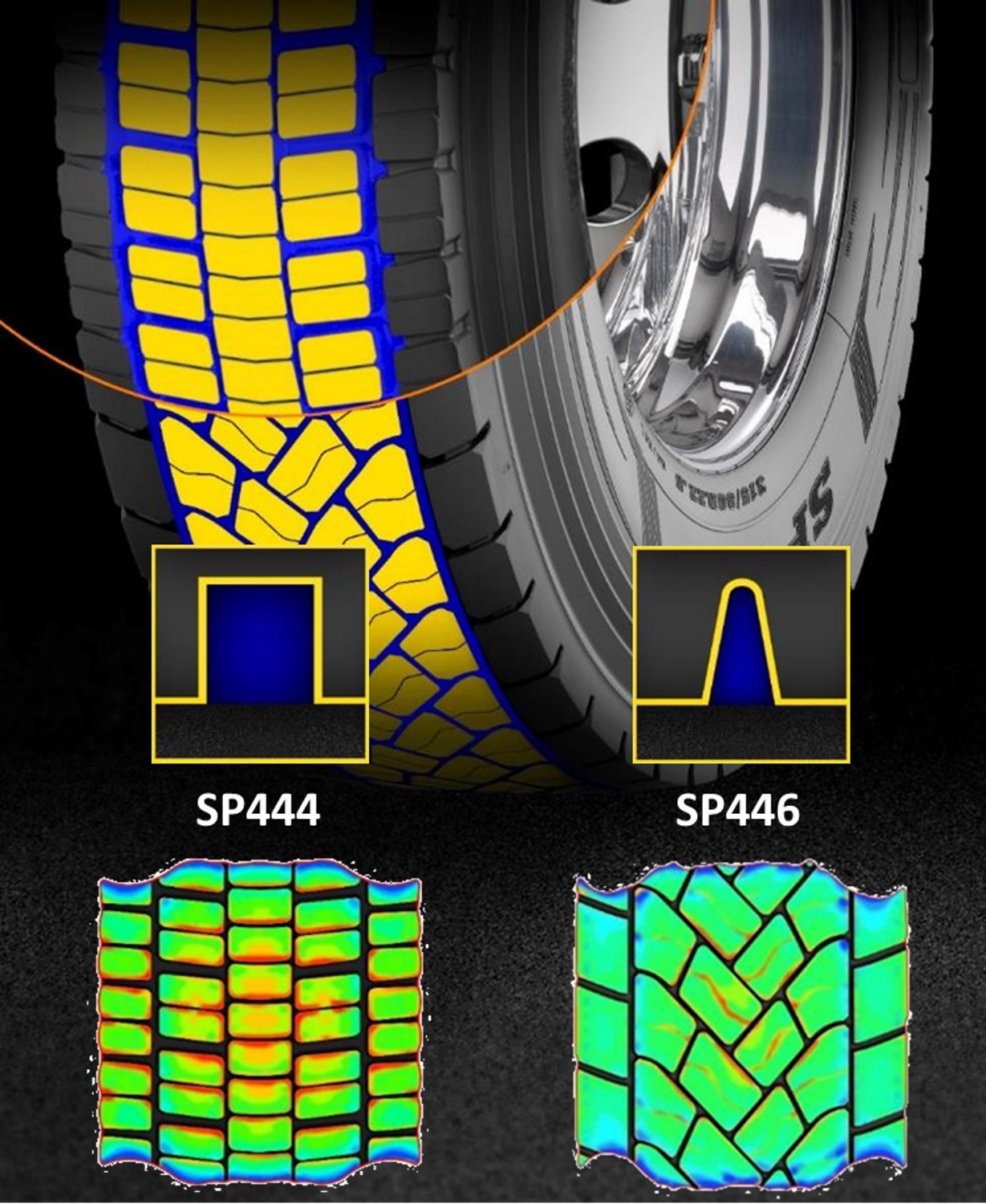 Meeting legal requirements is only half the battle in winter conditions. Mobility, even after sudden snow falls or other winter weather, is essential for any transport company. That's why both the new Dunlop SP346 steer and SP446 drive tyres carry the 3-Peak-Mountain-Snowflake (3PMSF) symbol as well as the M+S marking, meaning these on-road truck tyres are accredited winter products. As a result they meet the highest European requirements for truck winter tyres.
"None of us know what's ahead in terms of winter weather so it is essential to be prepared for all possibilities," said Benjamin Willot, director marketing Commercial Tyres Goodyear Europe Middle, East and Africa.  "Trucks that are stuck because they do not have the correct equipment in terms of tyres can result in failed deliveries and at worst lost contracts. Our new Dunlop on-road tyres offer high winter mobility so the risk of being caught out by unpredictable weather is very limited.  In addition fleet operators can benefit from 10 per cent higher mileage and improved fuel economy of these tyres compared to their predecessors."
As well as offering higher mileage and lower fuel consumption than its predecessor, the SP344, the tread design of the Dunlop SP346 steer tyre meets the stringent 3PMSF EU homologation requirements for truck snow tyres and the M+S marking.  Deep sipes offer better snow compaction compared to its predecessor. The high frequency zig-zag sipes simultaneously target low wear, winter performance and aim high in wet grip index with the tread pattern being maintained throughout its life until it is ready for regrooving.
The Dunlop SP446 drive tyre also offers higher mileage than its predecessor, the SP444, as well as lowering fuel consumption. It also features a 'raindrop' shape of the base of the sipes. This helps achieve both M+S and 3PMSF requirements and reduces the stresses around the bottom of the sipes.
SP346 and SP446 tyres can be retreaded as Dunlop TreadMax SP446 mould cure retreads, using the same tread patterns and similar materials as the new tyres. This means that the performance of the retreads is close to that of the new tyres, including their full winter capabilities.