Dunlop supports National Tyres and Autocare Centres training programme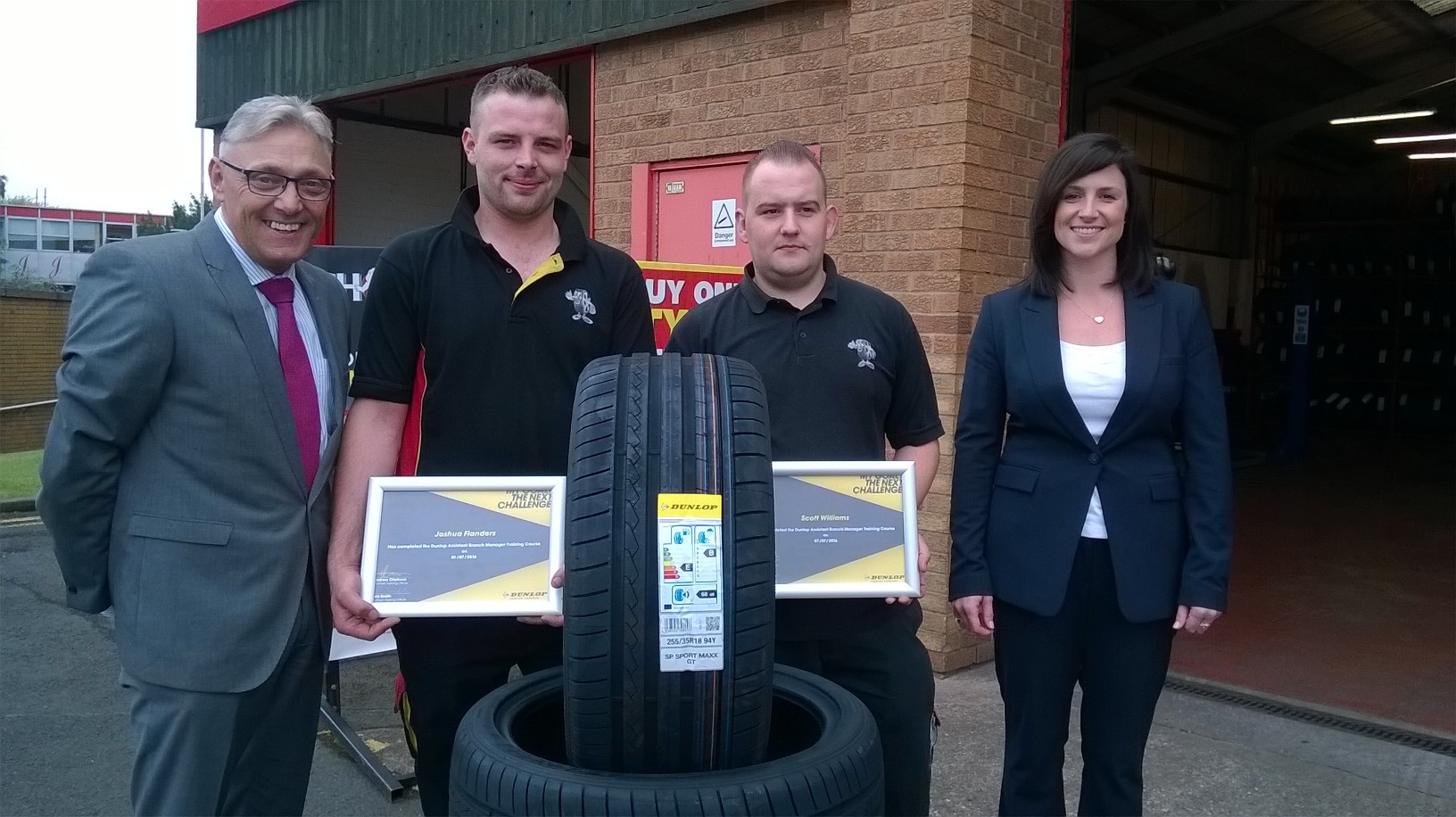 Dunlop Tyres has helped to design and deliver an in-depth training course in conjunction with National Tyres and Autocare Centres (NTA). Aimed at NTA's assistant branch managers, the course is the first of its kind, focusing solely on developing assistant branch managers in NTA's centres nationwide. There has not previously been a training course which offers such in-depth and wide-ranging training for the assistant branch managers.
The training programme consists of six courses in total covering topics such as tyre technical training; personnel management; health & safety; fleet procedures; operational audit and customer service. Dunlop states that it was keen to support the pioneering training course and not only provided training expertise but also gave all attendees a comprehensive Dunlop training pack which included a variety of support items to assist the delegates in their roles.
Graham Atkinson, group training manager from NTA, said that feedback has been very positive: "The Assistant Branch Managers who have taken part so far have found the training very useful. We appreciate having Dunlop's support to enable us to provide such detailed training to our group of Assistant Branch Managers. The training really sets them off on the right foot to being able to provide industry leading knowledge and service; this can only help to increase customer loyalty, build even stronger teams in each centre and improve our consumer's knowledge of tyres."
Tony Neill, NTA CEO, added: "Our Assistant Branch Managers have been identified as having the drive and will to develop further and take our business to the next level. Training of this calibre can only help with this drive to success."
Sarah Martin, business account manager at Dunlop Tyres commented: "We were thrilled to be able to support NTA on this important training. It is essential to get Assistant Branch Managers equipped with the right information to help enhance customer experience. We hope to continue supporting this training course across 2017 and look forward to working closely with NTA on more important initiatives that provide support to the whole business."