Bridgestone Potenza S001 "performance tyre pick" in Australian test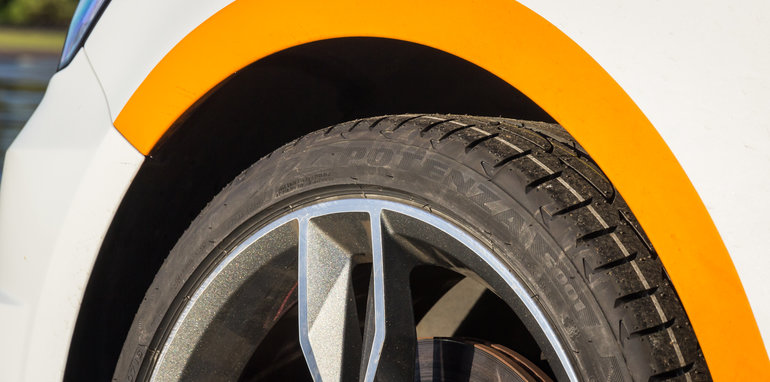 Price advantage has led to a victory for Bridgestone in a test of size 225/35 R18 tyres performed by CarAdvice, Australia's largest independent automotive content publisher. The tyres were tested on an Audi S1, with former World Rally Championship driver Chris Atkinson evaluating the five brands of rubber selected by CarAdvice.
The participating tyres included the Pirelli P Zero Nero GT, which is the Audi's original equipment fitment, along with the Toyo T1 Sport, Bridgestone Potenza S001, Goodyear Eagle F1 and Continental ContiSportContact 5. CarAdvice originally planned to also include tyres from Kumho, Dunlop and Federal in this test, however it reports that the representatives for these brands didn't wish to participate. "We suspect this was largely due to the high level of well-known brands that provided performance tyres to compete against," commented the publication.
All five tyres underwent a cornering g test, a slalom test in second gear with 60km/h entry, wet and dry circular g tests and a decibel sound measurement test. They were also assessed on wet and dry braking from 80km/h. The Potenza S001 managed two wins and two second placings, and rounded out the testing phase with a third and a fourth placing. Where they really shone was in the dry braking test from 80 km/h; the Bridgestone-shod Audi stopped within 2.2 seconds and 23.6 metres, 0.8 metre short of its next-placed rival. It also aced the 60 km/h slalom test, completing this in 4.93 seconds.
While the Potenza S001 was considered on par with the ContiSportContact 5 in terms of overall performance, the Bridgestone tyre was named the "performance tyre pick of the lot" for delivering a comparably strong result at a lower price. Andrew Moffatt, managing director of Bridgestone Australia and New Zealand, said the results reflect the company's commitment to delivering quality performance tyres: "As always, we're very pleased to see that a Bridgestone tyre has performed so well against its competitors," he said. "We know how capable the Potenza S001 is, but it's fantastic to have our thinking supported by a key influencer in the automotive space."