Apollo Tyres aiming for "dominance" in India's TBR segment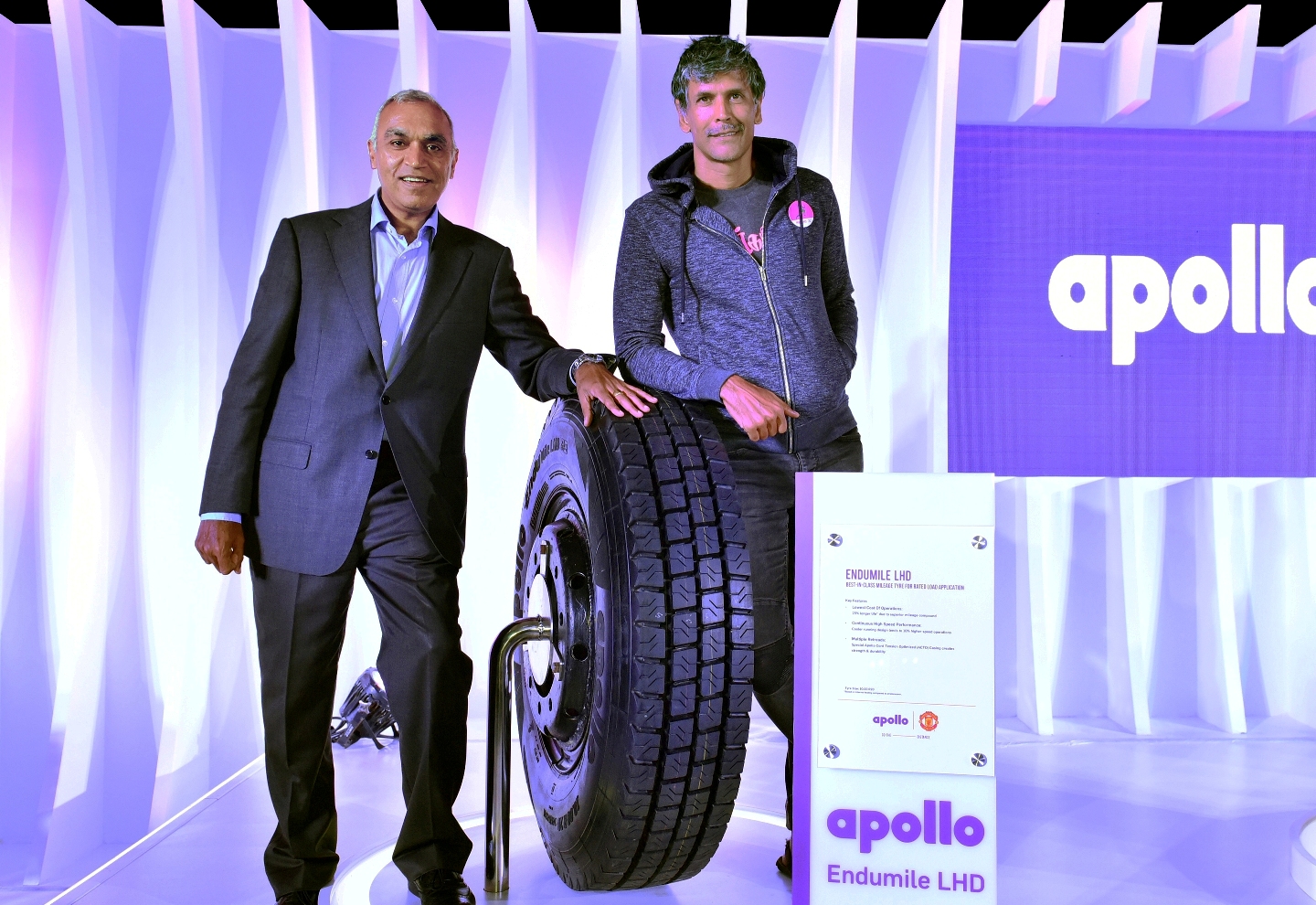 Despite being a latecomer to India's truck and bus radial (TBR) tyre market, Apollo Tyres says it currently produces one in every four TBR tyres sold in the country. The tyre maker has now stated its intention to "move from leadership to dominance in the fast-growing TBR segment," and aims to achieve this dominance through capacity increases scheduled to kick in before the end of this year and by introducing several new product lines.
Three new products entered Apollo Tyres' Indian market TBR portfolio this month. These are the Apollo EnduRace RD HD, Apollo EnduMile LHD and Apollo EnduComfort CA, and at a launch event attended by Apollo partners and national fleet operators, Satish Sharma described their introduction as "part of our overall strategy to dominate the truck-bus radial category in India."
TBR segment demand in India is being driven by road infrastructure improvements occurring as part of a Rs 1,100 billion (£12.4 billion) investment being made by the country's government; noting that radialisation levels within the commercial vehicle segment are tipped to reach 65 per cent within the coming four to five years, the president of the Apollo Tyres' Asia Pacific, Middle East and Africa region business notes that the road infrastructure programme is giving Apollo's TBR activities a "booster dose."
The Apollo EnduMile LHD is a long haul drive tyre said to provide 20 per cent better mileage than the predecessor tyre, while the Apollo EnduRace RD HD regional drive tyre has 25 per cent higher strength in the belt and body ply and is suited to heavy duty applications. The Apollo EnduComfort CA is an all-axle fitment specifically designed for coaches.
Plans to lift capacity at Apollo Tyres' Chennai factory from 6,000 tyres a day were first announced in the middle of last year. The initial 9,000 tyre a day capacity target was later further increased to 12,000 tyres per day. Apollo Tyres states that the doubled capacity will come on stream in the third quarter of its current financial year, which means we can expect to see the added capacity sometime between the start of October and the end of this year. Sharma comments that with this capacity increase, "the company is fully geared-up to meet the increased demand from the replacement market, OEs and exports."