Vacu-Lug hits 20-year high as Brexit leaves markets 'wide open'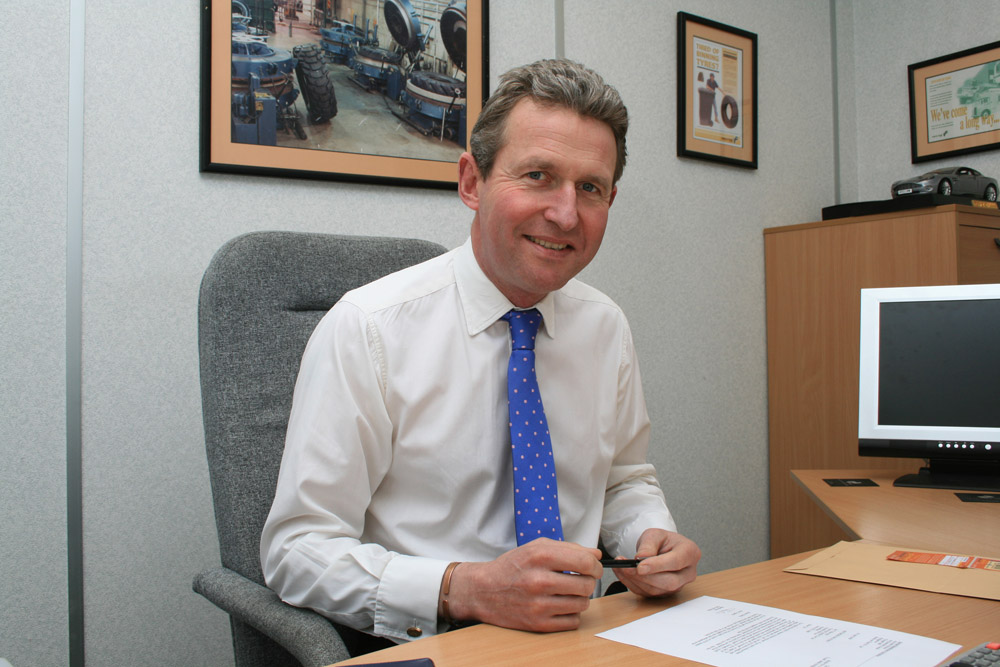 With Continental's acquisition of Bandvulc, the voice of independent retreading in the UK has been substantially diminished at a moment of intense market pressure and political uncertainty. Issues surrounding the at times unbelievably cheap new commercial vehicle tyres imported from China have been around for many years now, and have certainly squeezed retread output in this period. The Brexit vote has increased doubt that protectionist European market measures for which independent retreading businesses could lobby the EU to provide would be implemented in a more isolated UK market, though in the short-term the reduced value of sterling has presented opportunities for British-manufactured product. While nothing is currently clear, we will leave our readers to consider the chances of UK market protectionist measures against Chinese imports being implemented while the country redefines its trading relationship with global economic superpowers. It's not hard to see how the security provided by merger with Conti was attractive to Bandvulc.
Though we have focused on the diminished power of independent UK retreading as a whole, the corollary of this is that the importance of the one remaining substantial player has been increased by the latest consolidation. As we saw in the June edition of the Retreading Special, Vacu-Lug has been pragmatic in its approach to Chinese imports – it has a distribution deal with Zenises for Westlake commercial products – and has repositioned as a provider of specialist fleet management solutions as one of a number of diversification manoeuvres. In the wake of the referendum result, managing director of Vacu-Lug Tim Hercock set out the company's view on the current market situation, taking into account the uncertainty of fluctuating currencies on imported products and its own objective to "deliver consistency."
Hercock says Brexit and the weaker pound mean that "retread options can be re-examined by the market while foreign imports become less price-competitive. In so doing, businesses in the UK and Europe can now make the choice to switch to retreads and discover the cost and operational advantages of a truly stable product. Furthermore, the conditions created in the aftermath of Brexit have allowed us to galvanise our export activities in European countries such as The Netherlands and Germany. Effectively, the market is wide open for us."
This positivity is underpinned by the company's recent performance. "Last year was our best for 20 years," Hercock adds. "This is as much about the intelligent use of resources as it is to do with maintaining long term partnerships with like-minded suppliers and customers. With the common goal of maintaining high quality and value for money, we can and do make a difference together." With this in mind, Hercock says that Vacu-Lug subscribes "to the principles of efficient manufacturing and our product development being market-led." The Grantham-based company has continued to invest in this area, recently adding a second 12-segment, high pressure (300psi) press on which its Logistik brand products are produced. It now employs approximately 150 people.
Vacu-Lug's independence is one of its core strengths, according to Hercock: "Unlike many of the conglomerates, Vacu-Lug can draw from its strong alliances with new tyre providers such as Pirelli, Westlake and Yokohama and offer a wide range of tyre choice within individual fleets. Off-road, commercial, logistics, vans, new or retread, we have it covered. It's all about mixing choices relative to customer needs."
He adds that the company has seen recent success in this regard, with the Logistik tyre range "already exceeding expectations" in the logistics market. "The waste sector, one of our traditional markets, presents further opportunity for the management of ancillary equipment and this, like our other chosen sectors will continue to benefit from the breadth of support provided by VMS – our advanced tyre fleet management system. Meanwhile, we intend to widen our OTR offering and also to move into the PSV sector where our proven supply formula of new and retread tyres will give PSV operators greater flexibility of choice."
Hercock concludes: "Our vision is clear. To maintain a trajectory of profitable growth borne from the supply of high value, sustainably produced products in our chosen markets throughout Europe. Market leadership for us is not necessarily an ambition but more of a consequence: as long as we strive to be the best at what we do, we will continue to share success with our partners and customers throughout the industry."