Toyo Tires produces Leicester City Football supporter video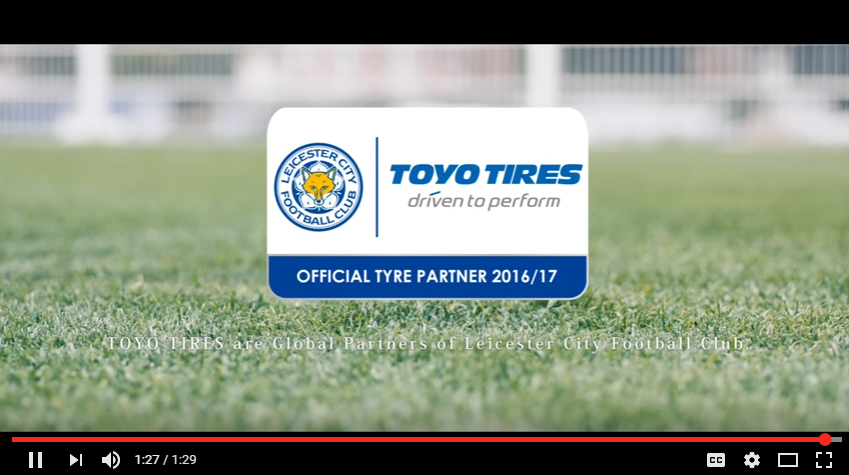 Toyo Tire & Rubber Co., Ltd.'s Osaka head office has produced a video in support Leicester City Football Club, which the company sponsors ahead of the English Premier League's 2016/2017 season, which starts 13 August when Leicester visits Hull.
Last season, Leicester won its first Premier League championship since the team was founded in 1884 in something of a fairy-tale season that no-one saw coming. City-wide celebrations saw 240,000 club supporters out of a total population of 300,000 gather for the team's victory parade.
The video's theme is "Surprise Again" and it showcases the aspirations of the manager and players. According to Toyo representatives: "Leicester's insatiable energy and spirit of challenge meshes with the worldview of the Toyo Tires brand, which prompted the company to conclude a sponsorship agreement with the club for a third season."