Speedline Truck supports local hero in Hungary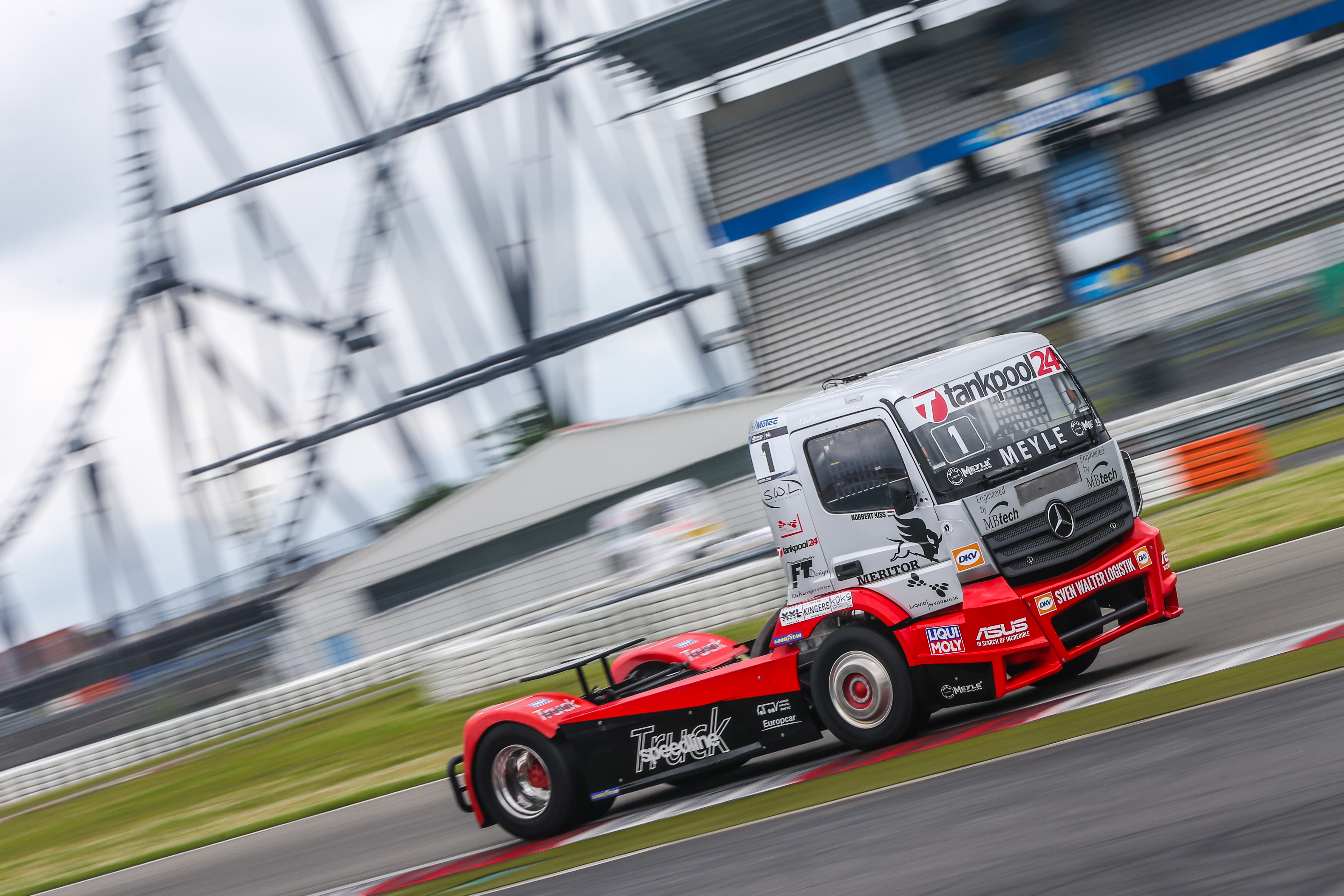 The fifth race in this year's season of the FIA European Truck Racing Championship was held from August 26 – 28 at the Hungaroring circuit near Budapest. The Speedline Truck Team was on hand with its regional trading partners to cheer on local hero Norbert Kiss, but, sadly, he did not emerge victorious.
The FIA European Truck Racing Championship ranks as one of the most popular motorsport racing series in Europe. As in the past two years, the tankpool24 racing team is being sponsored by Speedline Truck, the truck wheel brand of the Swiss company Ronal Group. Driver Norbert Kiss is the latest addition to the team and it is hoped that this Hungarian sportsman, winner of the European championship in both 2014 and 2015, can lead the tankpool24 team to success this year.
Speedline Truck's regional trading partners Optitrailer (Hungary), Contact Tire (Romania) and R. Horák s.r.o. (Czech Republic) along with their customers were able to experience the special atmosphere of the racetrack. As guests of the tankpool24 team, they were offered the opportunity not only to meet Norbert Kiss in person, but also take a look at the Mercedes trucks close up.
Andreas Pape, sales manager at Speedline Truck comments: "Since 2012 we have demonstrated the high endurance strength of our truck wheels by putting them through continuous service at the Truck Grand Prix. At this event in Hungary we wanted to showcase our products and their strengths once again while further consolidating our links to existing and new customers in Central and Eastern Europe. We were pleased to welcome our key trading partners and their guests to the Hungaroring."