Sentury Tire looking to erect US plant at Tennessee 'Megasite'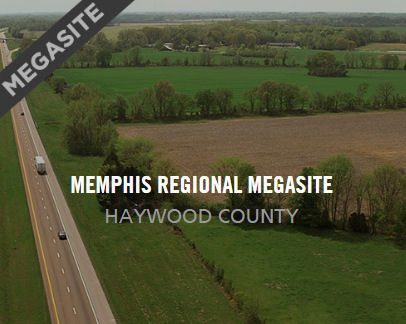 When Tyrepress.com visited Qingdao Sentury Tire Co., Ltd in China late last year, newly-appointed executive vice-president Rami Helminen shared details about the US factory project he'd been hired to head. He disclosed that "hundreds of millions of US dollars" would be invested in a factory, and that a search for a suitable site was already underway. It appears the tyre maker has decided upon a location in the state of Tennessee.
US publication the Atlanta Business Chronicle writes that Sentury Tire is considering setting up its manufacturing facility in the 'Memphis Regional Megasite', a 4,100 acre (1,659 hectare) manufacturing park established with the backing of a US$106 million infrastructure investment from the Tennessee state government.
The Chronicle writes that Sentury Tire's initial investment in the plant and associated facilities – which are said to include a proving ground – could amount to around $500 million, with total investment in the project double this figure. Tennessee-based newspaper The Jackson Sun quotes Chassen Haynes, director of business development at the state's Economic and Community Development office, as reporting Sentury Tire is setting up on a 545 to 560 acre (221 to 227 hectare) site.
At present the US market is largely supplied from Sentury Tire's factory in Qingdao, which means the company's profit margins are squeezed by import tariffs. The construction of a factory in the USA is expected to significantly boost Sentury Tire's profitability. The tyre maker states that construction will take place next year, and by 2019 the plant is expected to contribute towards giving Sentury Tire the capacity to make 50 million radial tyres a year. Current production capacity at Sentury Tire's factories in China and Thailand is 27 million units per annum.