Pro Flow water pumps offering OE quality for the aftermarket from Wales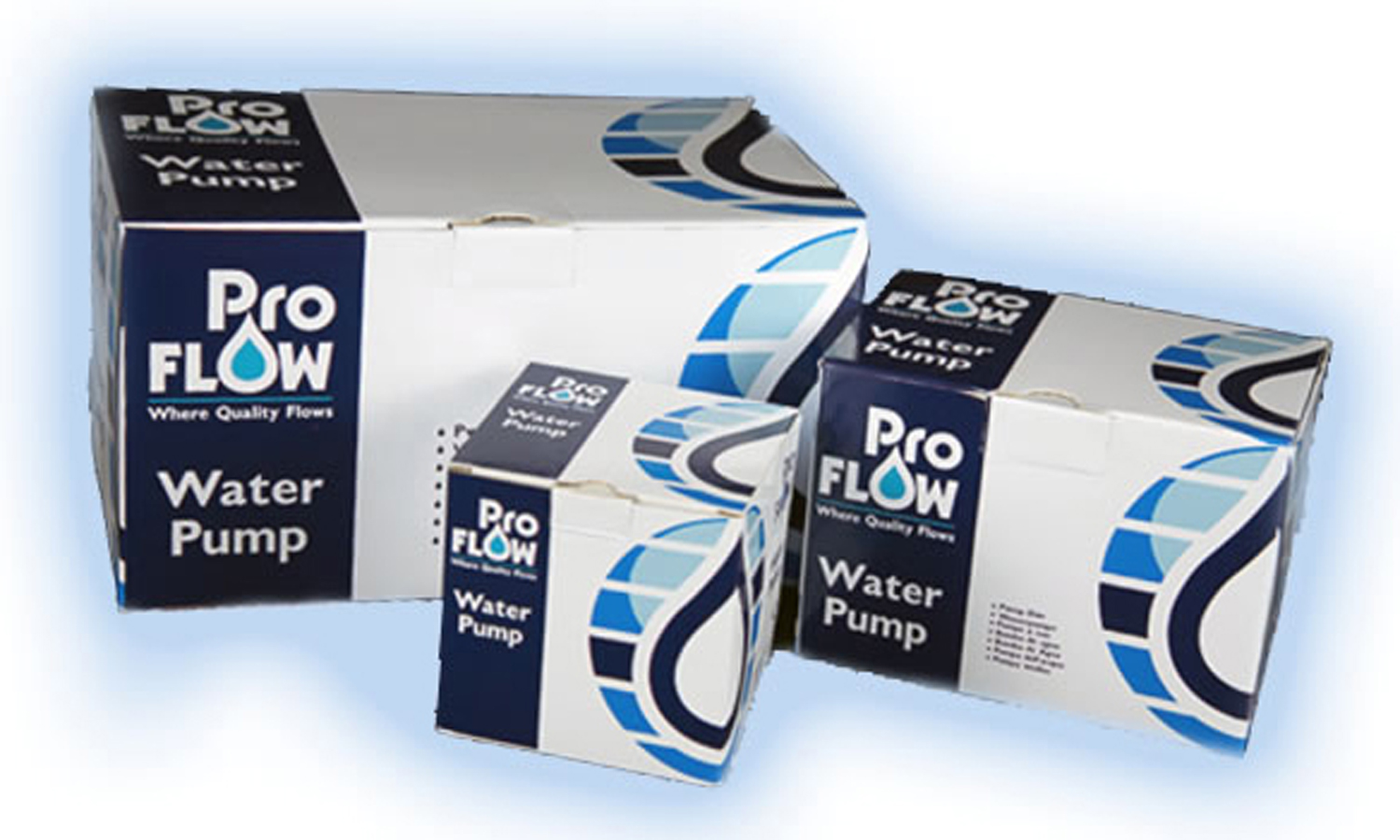 Pro Flow water pumps from Mark Water Pumps are manufactured in Wales, coming from the same production line as OE pumps destined for leading prestige brands. The Pro Flow pump range is manufactured in-house in a 100,000sqft factory which includes casting, machining, assembly and testing facilities. The team has many years' experience manufacturing water pumps for OE and aftermarket use and the product range has grown to incorporate over 500 part numbers which support many of the vehicles on British roads today.
David Lewis, European operations manager, comments: "The Pro Flow branding allows mechanics to easily identify a water pump which has been designed and manufactured in Britain with ISO TS16949 approval. We already sell 250,000 pumps per year, but we're investing in our team and our facilities and we plan to grow our product catalogue to the point that we are selling 600,000 pumps per year in 3 years."
Pro Flow pumps are manufactured from the same materials and on the same production lines as all of Mark Water Pumps' OE products, which are supplied to major manufacturers including Aston Martin, Jaguar Land Rover and Volvo. Just as much care and attention is placed on designing the Pro Flow range, ensuring that every pump produced matches the OE specification.
Lewis continues: "When someone takes their car to the garage there is an implied trust that the mechanic will use parts which are fit for purpose. There's evidence that some aftermarket manufacturers produce pumps with flow rates 40 per cent below that of the OE part – that simply isn't acceptable to us. We design our products from OE samples and, where feasible, use identical materials which are specified for pulleys and impellers.
"All of our equipment is built by the same people and on the same equipment whether they are OE or Aftermarket; the whole site has an OE mentality."