Pirelli looks to add to BRC asphalt success on Ulster Rally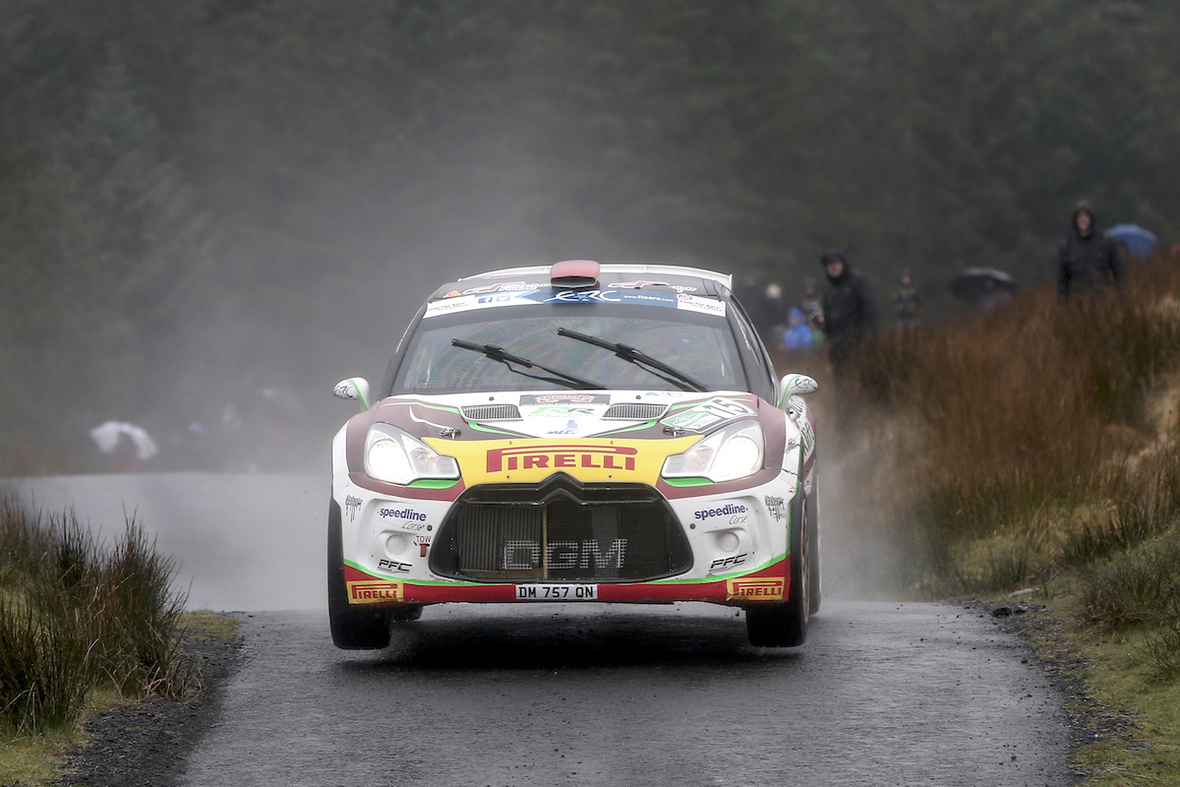 Pirelli will supply its crews with the P Zero RK range of asphalt tyres, including the RK7B medium compound, as it seeks another strong showing at the Ulster Rally, the latest stage in the British Rally Championship. Pirelli locked out the podium places on the one previous all-Tarmac event this season – the Circuit of Ireland in April – and will be supplying a strong contingent of drivers on the 19-20 August event.
The Ulster Rally has long been a fixture on the BRC calendar and is the penultimate round of the championship's revival season in 2016. From a new base in Derry/Londonderry, there will be 14 stages and 133 competitive miles over bumpy roads featuring a mix of both fast and technical sections. The first leg will run into Friday night, posing an additional challenge for the drivers. Rain is forecast for during the event, so Pirelli's RKW7 wet tyre could also be used.
Leading Pirelli's championship charge in the BRC this year have been Fredrik Ahlin and David Bogie, driving an R5-specification Ford Fiesta and Skoda Fabia respectively for the same CA1 Sport team. Sweden's Ahlin has been out of luck on the two events held since his Pirelli Carlisle Rally triumph in May, but defied his lack of sealed-surface experience to lead the BRC during the Circuit of Ireland. Scotland's Bogie finished on the podium then, and also showed good asphalt speed on his way to fourth on the mixed-surface Nicky Grist Stages last month.
Pirelli supplies the top drivers in this year's Irish Tarmac Rally Championship, a series that will also be in action on the Ulster Rally. Four are also competing for BRC honours, including triple British champion Keith Cronin. He drives a Citroen DS3 R5, as does Northern Irishman Jonny Greer, who will hope for another top result on home ground after his BRC second-place on the Circuit of Ireland. Josh Moffett took the victory in April and is joined once more by brother Sam Moffett with both driving Fiestas. Sam is tied for the Irish Tarmac lead with Alastair Fisher, who will be competing for overall honours on an event his uncle Bertie won four times.
Matthew Corby, Pirelli UK motorsport operations manager, said: "The Ulster Rally is a classic test in the British and Irish rallying calendar, and with both championships present, the entry is very strong. However, with many of the top drivers relying on our P Zero RK tyres, which swept the podium on the Circuit of Ireland earlier in the year, we are hopeful of good results whatever challenges the route and the weather throw up."