Motaquip to develop parts portfolio 'aggressively'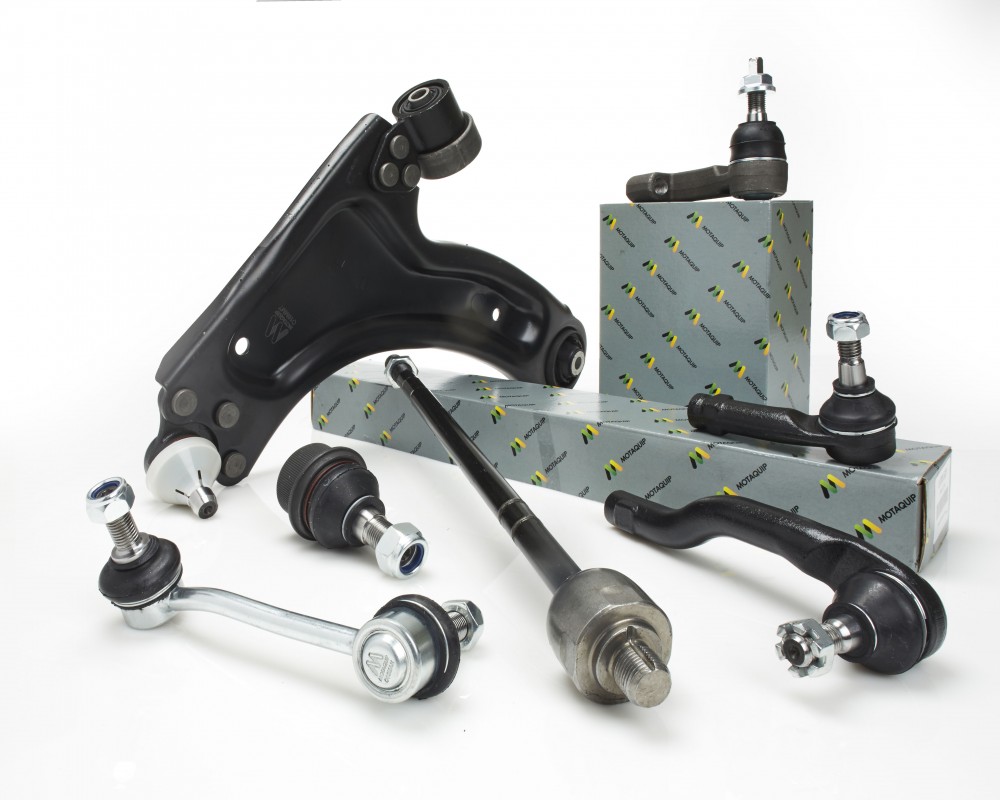 Parts supplier Motaquip is pursuing what it calls an "aggressive" development of its diverse product portfolio, as the company seeks growth two years after securing its independence from the PSA Group. The British auto parts and consumables supplier is celebrating 35 years of trading in 2016. It has a customer base of 175 independent motor factors – all members of the Motaquip Distributor Network. It supplies braking, filtration, steering and suspension, lubricants, engine components, transmission products, electrical and consumables.
Motaquip states that its steering and suspension range now boasts 4,000 premium quality part numbers and has more than doubled in turnover during the last 12 months. Motaquip supplies arms, tie rod ends, ball joints, stabiliser links, anti-roll bar bush kits, bushes and rack gaiters.
Brand and product development manager, Jon Haywood, said: "We are aware that the steering and suspension market is congested; however, our customers have been able to reap the rewards thanks to a competitive and high-quality product they can trust."
Haywood believes the addition of a product team, many of whom hold engineering backgrounds, has allowed for faster and accurate development of the Motaquip product portfolio.
Motaquip's braking products are also benefitting from the expertise on-hand, as well the company's own dedicated brake pad manufacturing plant. The business has full control of the manufacturing process and adds that it wants to lead by example with clearly identified levels of high-quality componentry.
Haywood said: "Ultra-premium specification, noise control technology, bedding compounds all come as standard, meaning technicians can be confident in fitting Motaquip brake pads, as can the motorist when driving their vehicle away from the garage.
"We are also proud to say that 99 per cent of the brake disc range is supplied as fully-coated and will comply with ECE R90 legislations, providing a clear choice for any discerning motor mechanic on which brand to ask for."
Brake pads, coated discs, wear indicators, shoes, drums; hoses, wheel cylinders, cables and super kits are all available to its network of independent stockists.
Haywood concludes: "Our 35th birthday plans will be released in due course; however, we now have all the ingredients to make the next 35 years even more exciting."