Matador HR4 now available in size 315/70 R22.5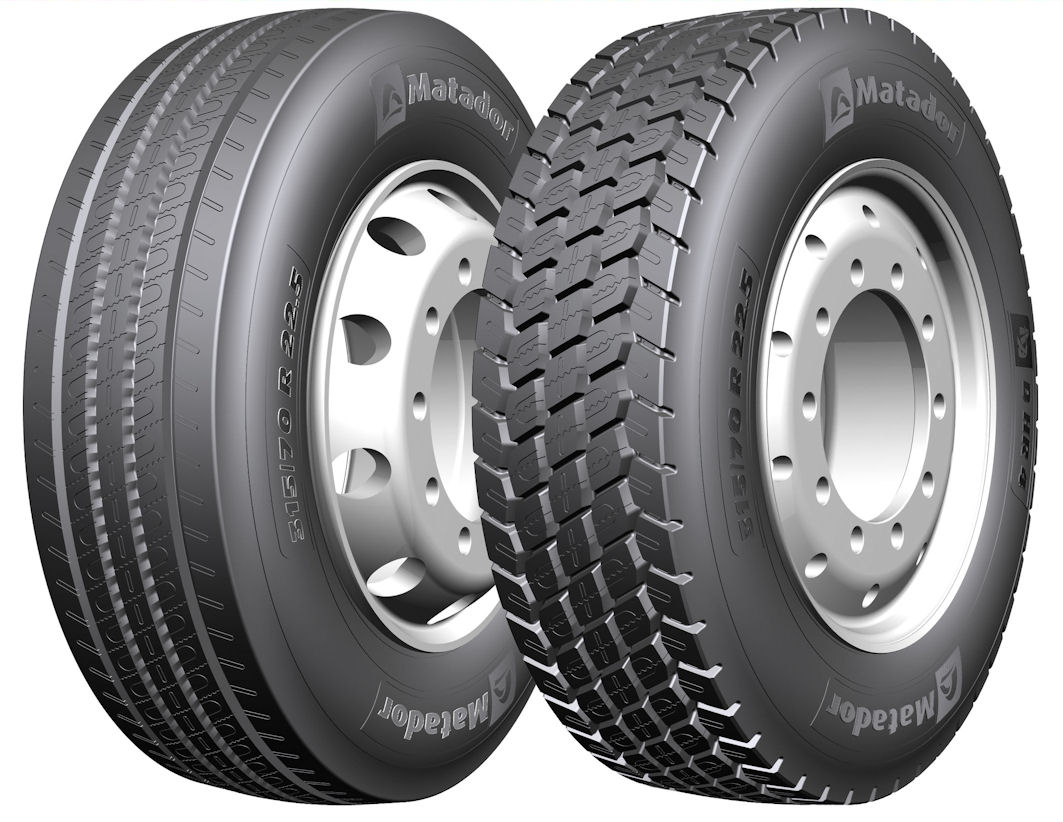 The Matador truck and bus tyre portfolio has been extended with additional size options within the HR4 range. Both the steer axle F HR4 and the drive axle D HR4 lines now include a 315/70 R22.5 fitment in addition to the size 315/80 R 22.5 tyres introduced last year. The tyre maker comments that both rolling resistance-optimised tyres offer optimal control on all road surfaces and are an affordable solution for trucks and buses engaged in regional and motorway operations.
"The new, optimised tread compound and special siping technology ensure superb grip and impressive handling on wet road surfaces," comments the tyre maker. The D HR4 is marked with the Three Peak Mountain SnowFlake (3PMSF) symbol to denote its suitability for use on snow-covered roads, and both this drive axle tyre and its steer axle counterpart are M+S marked.