IAA launch for new Hankook truck/bus tyres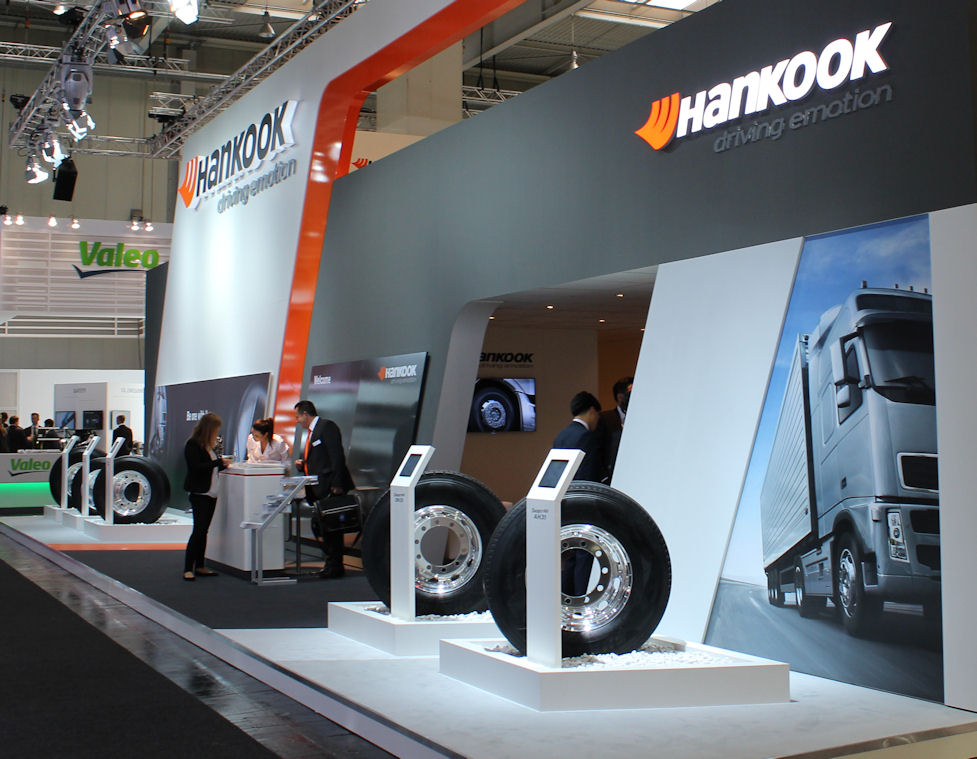 New solutions for coach operators and hauliers wishing to maximise fuel efficiency and cargo space will form the core of Hankook Tire's product portfolio at next month's IAA Commercial Vehicles show.
The premiere of the Hankook SmartTouring will take place during the Hannover, Germany-based show. SmartTouring is the company's first coach-specific tyre, and Hankook tire says the new product utilises the 'Smart' concept already seen in a number of its tyre lines, and thus offers safety, high mileage, resistance to chipping and cuts, high traction and good retreadability.
New steer and drive axle products that complement the e-cube Blue trailer range will also be launched. This means that, for the first time, Hankook will be able to present a complete long-haul transport solution that covers all axle positions. All tyres in the series come with an 'A' tyre label rating for rolling resistance.
Low profile truck tyres are increasingly views as a means of increasing load capacity while not exceeding vehicle height regulations, and Hankook Tire is responding to this market with new 45 and 50 series drive and steer axle e-Cube Max products. With these tyres, fleet owners can exploit the maximum inner loading height of three metres without exceeding the maximum permissible overall height of four metres as permitted by legislation.