Hamilton's German success achieved through 'very important' tyre strategy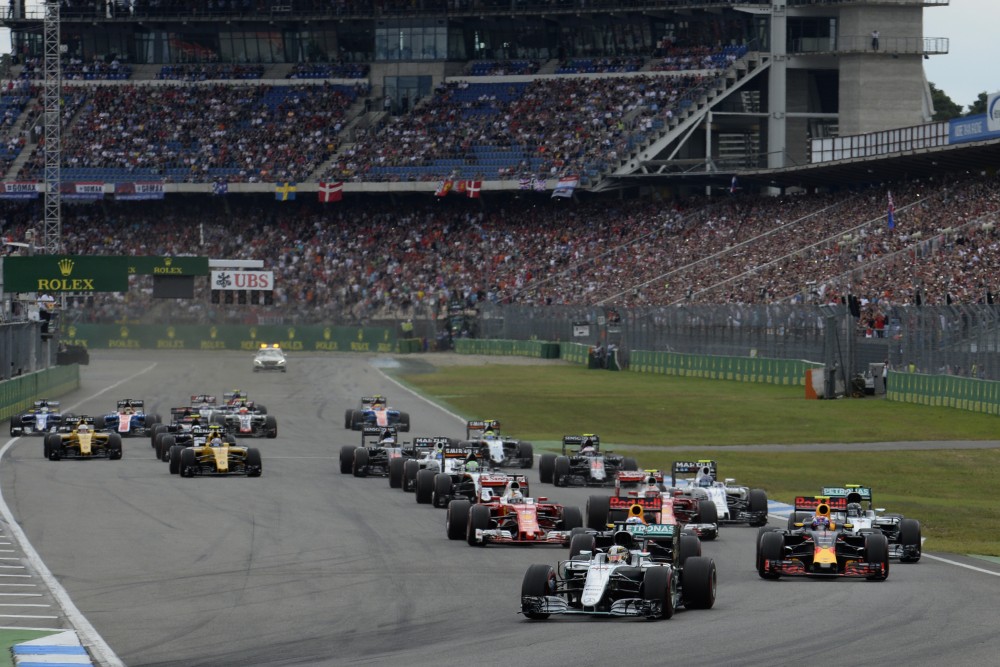 Pirelli said that a number of different strategies were in play at the German Grand Prix, with mostly three stops seen and many teams splitting their race strategies. Mercedes was one of these teams, with race winner Lewis Hamilton alternating the supersoft and soft tyre. Polesitter Nico Rosberg started with two sets of supersoft and then ended the race on two sets of soft. Another variation was the case within Red Bull, as podium finishers Daniel Ricciardo and Max Verstappen also chose different configurations of race strategy. However, both Red Bull drivers ended the race on the supersoft compound in order to take advantage of its additional speed.
Track temperature remained in the region of 38 degrees throughout the race. There were also a number of on-track battles further down the order, with teams taking advantage of the different strategies at work all the way to the finish.
The Hockenheim circuit was largely unchanged since last making an appearance on the Formula One calendar in 2014, with quite old and bumpy asphalt that proved to be reasonably demanding for the tyres. As a result, a number of drivers adapted their strategies from two to three stops in order to guarantee the pace they needed. The highest-placed two-stopper was Williams driver Valtteri Bottas, who finished seventh.
Paul Hembery, Pirelli motorsport director: "It was a race during which strategy became very important. During the first laps with heavy fuel we experienced higher thermal degradation than expected, and this led many to select the three-stop strategy that we identified yesterday as being theoretically fastest. It was very much a question of monitoring the wear and degradation rates and thinking on their feet, in order to adapt the race strategy to changing circumstances."