Falken launches Eurowinter PCR, van cold weather tyres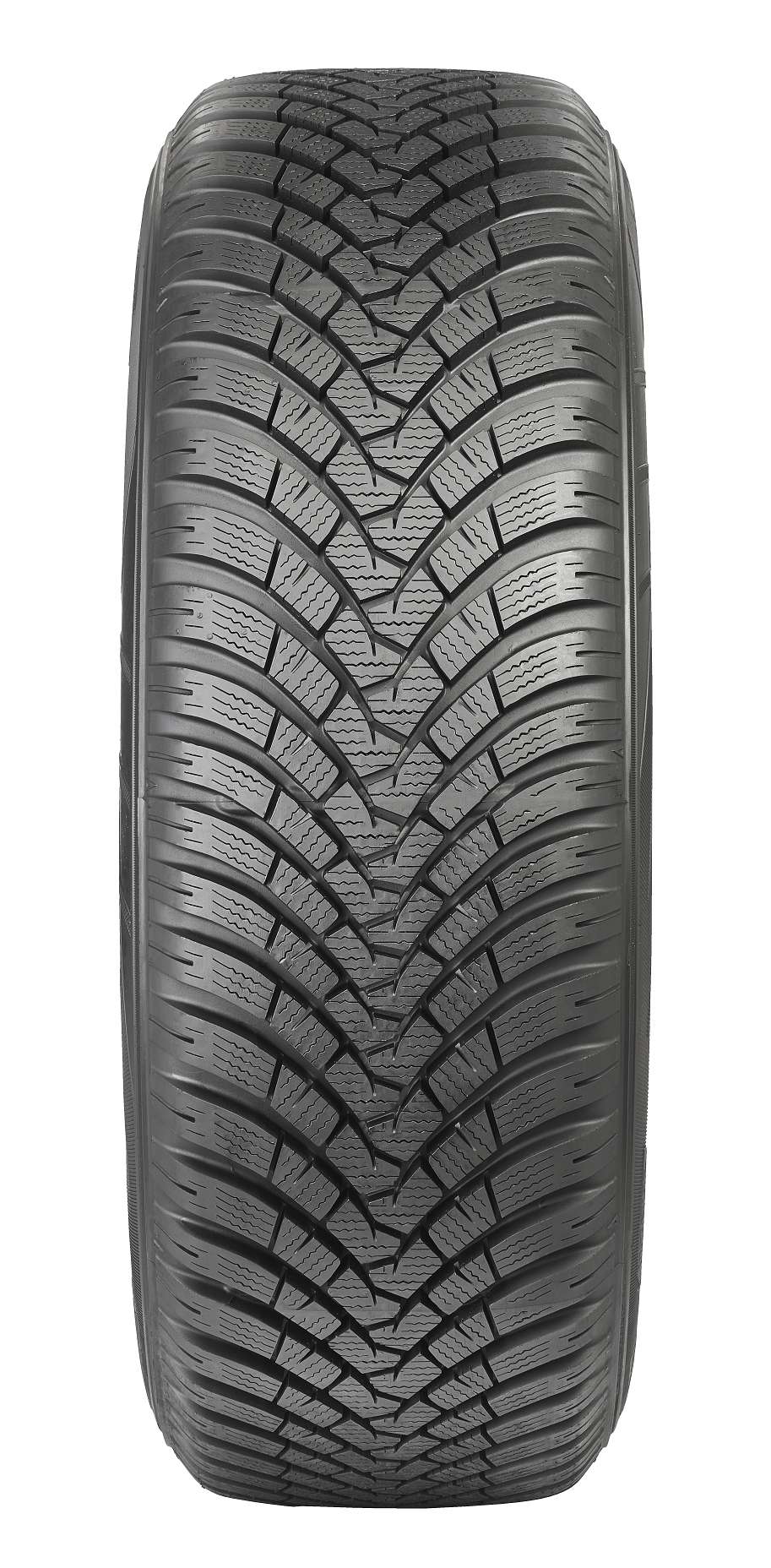 SRI brand also adds to Nordic truck tyre range
Falken has unveiled new car and van winter tyres. The new high performance Eurowinter HS01 car tyre is the product of two years of development and thousands of testing miles, Falken says. One product of this period is the new 3D siping used in the innovative new tread design, which Falken calls Miura-Ori sipes. The tread also has interlocking grooves that help to handle tough winter conditions. The tyre is described by Falken as its latest high-tech product.
Falken details its main development objectives for the Eurowinter HS01 as: excellent snow, ice and wet grip, first-rate hydroplaning resistance, as well as high levels of directional stability in various weather conditions. The tyre offers five per cent better snow and wet handling and ten per cent better aquaplaning resistance versus the predecessor, Falken adds.
The tyre also has enhanced sidewall flexibility for higher levels of driver confidence, shorter braking distances and enhanced overall driving characteristics. This profile is responsible for more communicative and consistent handling; additionally, it decreases the level of vibration at higher speeds. As a result of the more circular profile, Falken says, dry handling has also been improved by five per cent.
The pressure optimised Miura-Ori sipes are used to increase the snow displacement area for more snow traction and steering precision. The Miura-Ori fold is a method of folding a flat surface into a smaller area, named after Japanese astrophysicist and inventor, Koryo Miura.
The Eurowinter HS01 is now available in ten sizes, with an additional 74 sizes available in August 2017. The HS01 will be available in 13-20 inch profiles, with aspect ratios between 35 and 70. Falken's newest generation Eurowinter features a rolling resistance EU label of C-E, a wet braking label of B-C and a sound grade rating of two waves. The new HS01 features speed indices of T, H, V and W.
Eurowinter VAN01
Falken also added the winter van tyre to its product range. The Eurowinter VAN01 features significantly improved wear life as well as enhanced snow traction and handling, Falken states. Falken's primary development objectives were extended wear life, improved fuel economy and outstanding wet and snow performance.
The tread design of the new Falken VAN01 features ACP (Adaptive Constant Pressure) for improved wear life, directional stability and overall traction. It distributes pressure evenly across the whole tread area. Compared to its predecessor, snow handling has been improved by 20 per cent, snow traction by ten per cent and wet braking by five per cent.
Fixed transverse grooves and a centrally staggered tread design intensify the compression energy exerted on snow and mud, and enhances the self-cleaning effect. Falken says that this reliable and consistent levels of traction in snow and mud. A unidirectional tread pattern, in combination with increased sipe density, serves to enhance snow traction, improve wet grip and increase aquaplaning safety reserves.
Falken also used its 4D-Nano technology, using super computer simulation at the nano-scale to improve molecular bonds between compound components. 4D-Nano technology has allowed for improvements in wear life, fuel efficiency and wet traction. The patented 4D-Nano technology has also been used to reduce rolling resistance by 15 per cent and to extend wear life by 30 per cent versus the predecessor.
The Eurowinter VAN01 is available from July 2016 in 17 sizes, ranging from 14-16 inches, with an aspect ratio of 60-75 and will come with a speed index of R or T. It has a rolling resistance EU label of C-E, a wet labelling grade of A and a sound grade rating of 2. All sizes are marked with the M+S Symbol and the snowflake symbol (3-Peak Mountain Snow Flake).