Alligator releases CVVEasy tyre valve for trailers, DS-P valve cap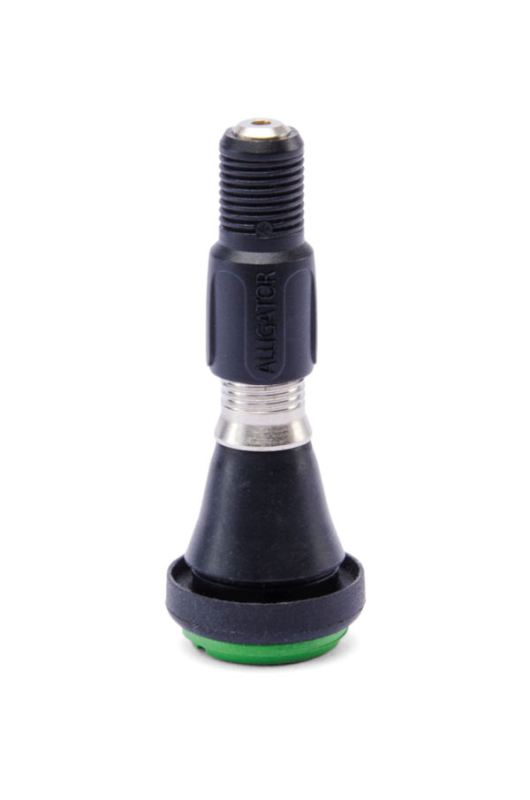 Alligator Ventilfabrik has introduced a new version of the patented CVVEasy tyre valve, the CVVEasy TR 412 for trailers. This addition to the range meets the demand for increased tyre pressures of more than 4.5 bar and offers an alternative to screw-type valves, which are difficult to install in the required length. In combination with the new DS-P valve cap (more on this below), the total length of the CVVEasy TR 412 is 47 millimetres. As a result, it is well-suited to small transport vehicles and caravans.
The tyre valve combines the high resilience of a metal valve with the good sealing characteristics and easy mounting of a rubber valve. It is manufactured with a special elastomer material that can resist the brake heat generated by fully-laden vehicles during long journeys. A specifically-designed sealing outline and a highly-flexible sealing lip provide the best possible impermeability within the rim. A patented pressure disc holds the valve securely in the wheel, even when under high operating pressure.
As for the plastic DS-P valve cap, this offers the advantage of not needing to be unscrewed to check air pressure or inflate a tyre. Alligator says this leads to a 65 per cent time saving, improved safety, lower costs and the avoidance of dirty fingers.
CVV valves can be demounted simply by severing the pressure disc with pliers or a screwdriver at the predetermined breaking point and then removing. Alligator comments that this enables the valve to be pulled through the valve aperture without the use of special tools and without damaging the rim.