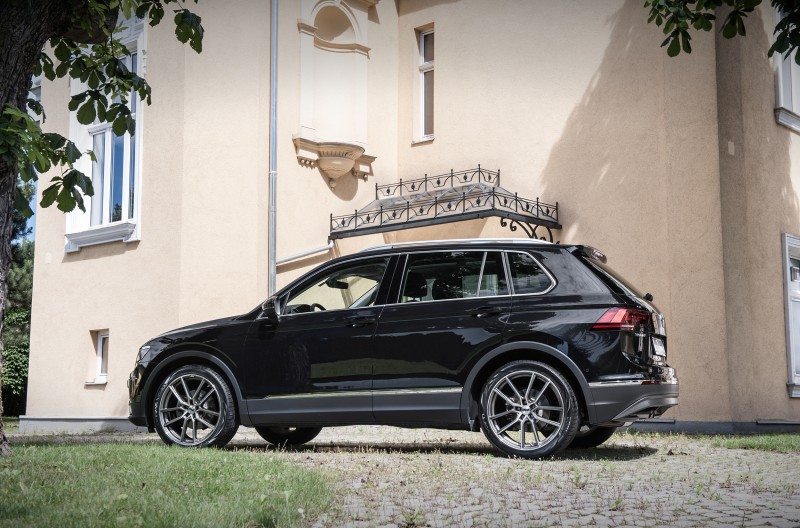 AEZ wheels the finishing touch for new VW Tiguan
The VW Tiguan made its debut in 2007 and has since racked up more than 2.8 million sales in 170 countries. In Germany, the Tiguan is regarded as one of VW's four main 'pillars', along with the Polo, Golf and Passat. In order to continue this success story, VW has launched a revamped version of the Tiguan this year.
Among the enhancements, the Tiguan has an additional three inches of wheelbase, while inside the vehicle, there is additional legroom in the rear seats, while the boot holds 520 litres; an additional 50 litres. Moving the rear seat forward seven inches gives 615 litres of boot space and folding down the rear seats gives 1,655 litres of space.
Outside, the designers have come up with a bold, chiselled and modern look and this is further enhanced by fitting a set of AEZ Raise alloy wheels. In Germany, the wheels have already received ECE approval and, like VW vehicles, can boast being 'made in Germany'.
Category: International News, Product News