Samson Machinery: Tyre building machinery is crucial to tyre quality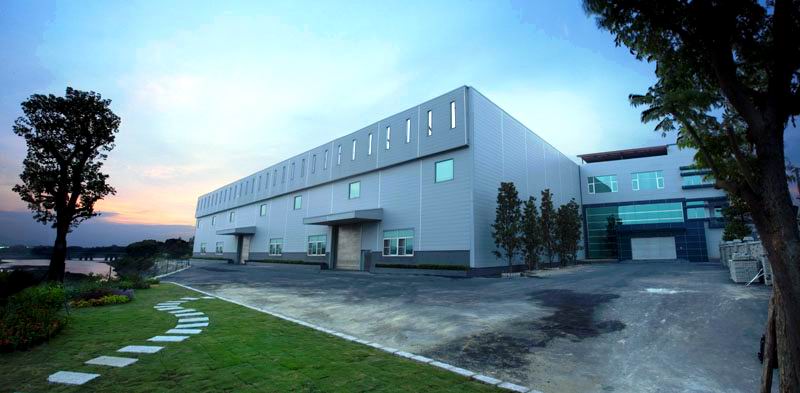 Since its formation in 1975, Samson Machinery Inc. has grown into a leading manufacturer of tyre building equipment. The Taiwan-based company produces a full range of tyre building machines for applications ranging from bicycle, scooter and motorcycle tyres though to car, van, truck and off-road vehicle tyre building machines – and Samson claims to the only Asian machinery manufacturer that supplies radial aircraft tyre builders to renowned global tyre makers. All Samson Machinery products, including tyre building machines, band building machines, servicer, building drums and related equipment, are manufactured according to ISO 9001, EQA and CE requirements.
The company shares that, despite the tough economic climate of the last few years, its strong industry experience has ensured demand for its products has remained high. Lin Kun-Te, president of Samson Machinery, states that the company "devotes its entire resources" to assist tyre manufacturers in making tyres of a high level of quality and performance. "Tyre building machinery plays a crucial role in tyre quality," he adds. "It's the sole means of meeting demand for quality." Samson's focus on supplying the best solutions is reflected by its research and development activities. Some 20 of the approximately 70 people employed by Samson in Taiwan are employed in its research and design department, and the company states that innovation is its "core value."
The products developed by the research and design department include both single and two-stage radial tyre building machines. While Samson Machinery has produced two-stage semi-automatic tyre building machines for some time now, in 2014 it introduced a full automatic version. "Single-stage tyre building machines are designed to be fully-automatic and have a very high capacity, whereas the expanding drum process of two-stage tyre building machines delivers qualitative advantages," observes the machinery manufacturer. Traditionally, choosing a tyre building machine has always involved a compromise – a choice between maximum possible quality or the highest capacity. "A full automatic two-stage builder now represents a better solution," states Samson Machinery. "The full automatic two-stage tyre building machine not only has the advantages of a single-stage radial tyre building machine, it also possesses the benefits of a two-stage machine as it makes tyres using the expanding drum method. Using such a machine, an operator can produce high quality tyres and achieve a high capacity."
Samson Machinery has also produced its patented band building machines since 1994, honing its design over the years to offer further improvements. Customers can choose from fixed and moving drum and machine vehicle moving type models. Units with single of dual servicers are also available. The manufacturer says machine designs can be tailored according to customer demands.
The design and manufacture of machine drums was the starting point of Samson Machinery's business four decades ago, and the company still produces a wide range of these products. It can provide a range of drums, including sliding, collapsible, belt and shaping drums, according to customer specifications.