Pirelli lays out F1 test calendar for wider 2017 tyres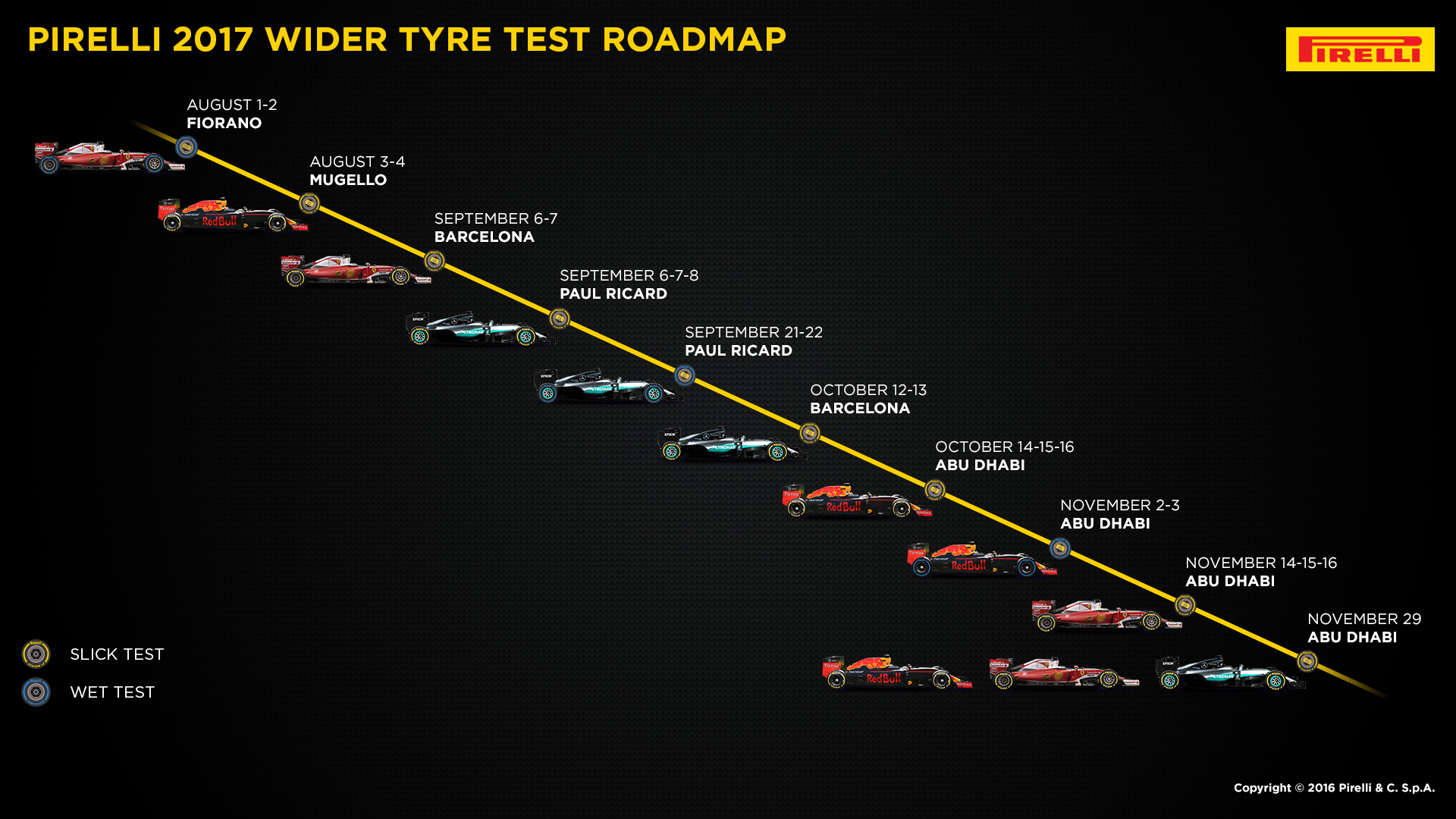 Pirelli has revealed its first test of the new, wider 2017 specification Formula One tyres will be on 1-2 August at Ferrari's Fiorano circuit, near Modena in northern Italy. The tyre supplier will use a modified Ferrari SF15-T, at the test, during which the track will be artificially dampened in order to carry out tests with Cinturato intermediate and full wet tyres. Testing will continue immediately on 3-4 August, when Red Bull will test the new P Zero slick tyres at Mugello.
After these initial tests, Mercedes will field the third of the modified 2015 cars (after Ferrari and Red Bull) at Paul Ricard in September, which will allow Pirelli's test and development programme agreed with the teams and the FIA to be completed. The three teams testing will be obliged to share all the data gathered during these tests with the other teams for reasons of sporting equity.
Pirelli states that in total, the testing and development of the 2017 tyres will take place over 10 sessions for a total of 24 days. Ferrari, Red Bull and Mercedes will be supplying the modified 2015 cars to a precise specification established by the FIA that simulates the performance anticipated for next year, principally including more downforce, a wider track and bigger tyres. Each team will undertake testing equivalent to seven days per car, as per the attached schedule, sharing the development programme equally. The three teams will then take to the track for a collective validation test in Abu Dhabi on 29 November, two days after the final grand prix of the season.
Five circuits will host the Pirelli development programme. As well as Fiorano, Mugello, Paul Ricard and Abu Dhabi, there will be an additional test at Barcelona in October.