Pirelli celebrates TyreSafe Safety in the Community award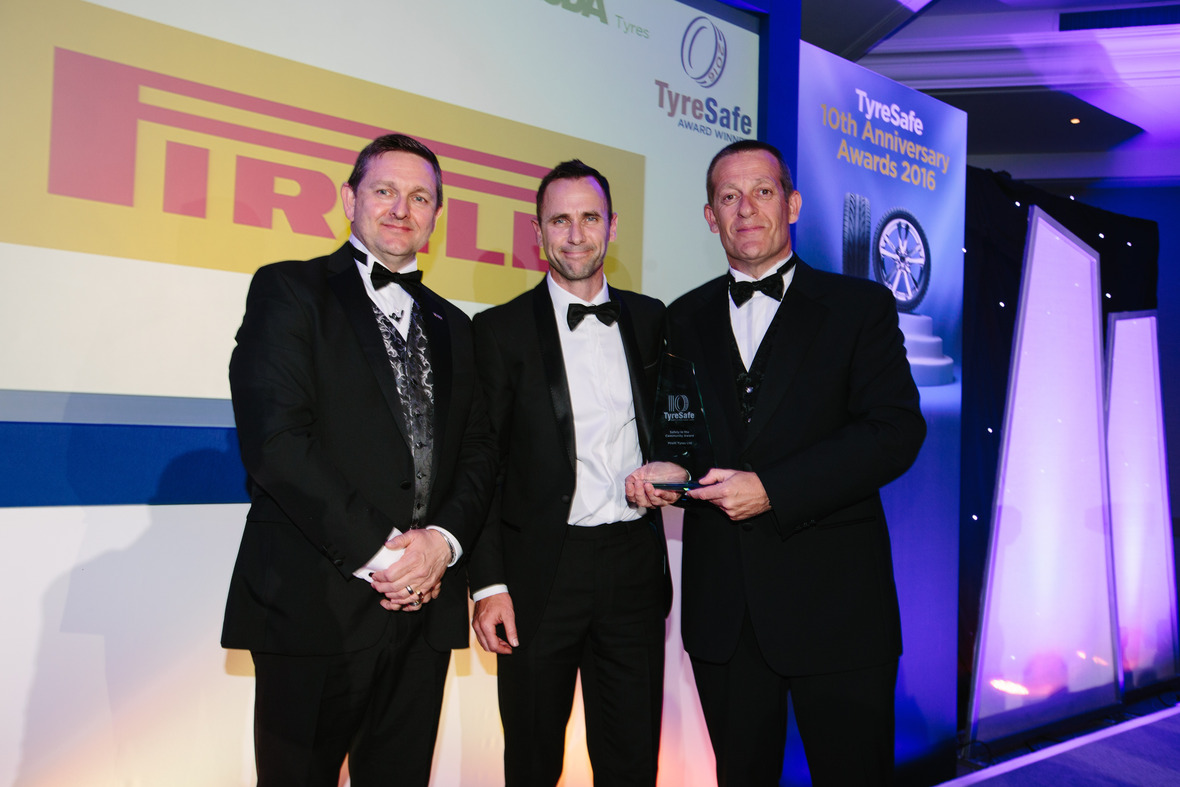 Pirelli recently received the Safety in the Community accolade at the annual TyreSafe Awards ceremony at the Belfry Hotel and Resort. Last year Pirelli ran a number of activities along these lines including specific events during TyreSafe's October Tyre Safety Month. The aim of the campaign was to raise awareness within the local community about the required tread depth of tyres.
Pirelli teamed up with Pro-Align during October 2015 to utilise Hunter's innovative automotive tyre tread depth measurement system. Events were held at both Pirelli's Burton and Carlisle sites. Tread depths of over a thousand employee cars were checked by the machine, as well as players' cars from both local football teams, Carlisle United and Burton Albion.
Pirelli also demonstrated the 20p test to show how easy it is for people to check their tyres without the use of a machine. Simply place a 20p coin into the main tread grooves of your tyre. If the outer band of the 20p coin is obscured when it is inserted, then your tread is above the legal limit. If the outer band of the coin is visible, then your tyres may be illegal and unsafe and should be checked immediately by a qualified tyre professional. When taking the test, remember to check at least three locations around each tyre
In conjunction to the site events, the Pirelli training team also visited local colleges to provide training and information on the importance of tyre safety to students.
Pirelli UK managing director Dominic Sandivasci said: "I'm delighted we have won this award and been recognised for our efforts in promoting tyre safety in the local community. I'd like to thank the team at Pro-Align who provided their innovative machine and support for the tyre safety events. We had a fantastic level of feedback from our employees and were able to spread the word regarding the importance of checking tread depths. We look forward to supporting Tyre Safety Month again this year."
Stuart Jackson, TyreSafe said: "Carrying the tyre safety message directly to the heart of communities is a fundamental activity for raising awareness; however, it's not always an easy objective to achieve. Pirelli was selected as the winning entry due to outstanding engagement on tyre safety with the community."