Nexen Tire continues GCSI winning streak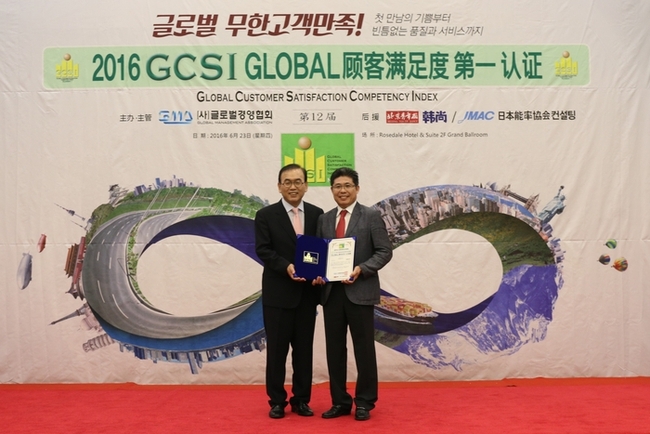 For the seventh year in a row, Nexen Tire has topped the tyre category in Global Customer Satisfaction Competency Index (GCSI), a survey carried out by the Global Management Association in Korea under the supervision of Japan's JMA Consultants. The tyre maker was honoured for this result at a ceremony in Beijing on 23 June, with Yang Chang-soo, president of Nexen Tire Qingdao, accepting the official award certificate on behalf of Nexen Tire.
The GCSI is a customer satisfaction evaluation system developed by JMAC, a multinational consulting group established by the Japanese government and operated under its Ministry of Economy, Trade and Industry. Customer satisfaction for a range of countries is measured on an annual basis, and around 101,000 Korean residents were questioned as part of this year's GCSI survey.
"It is an honour to be recognised for the efforts the company has made in trying to provide the highest quality products possible through strict quality assurance and to respond to customer's needs by one-step-ahead product development," stated Nexen Tire.