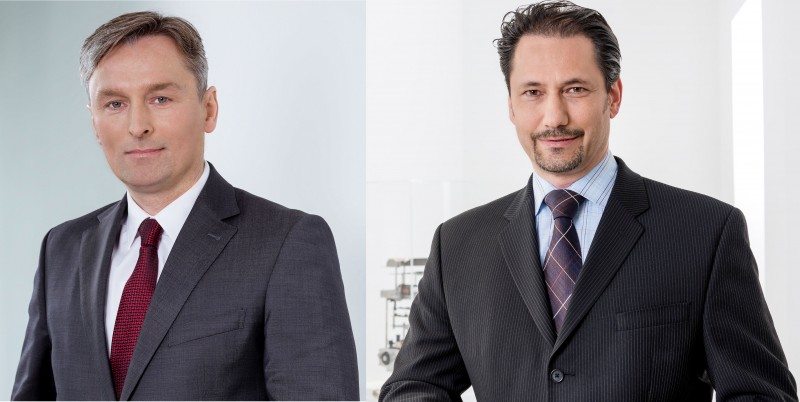 Rudolph Stark (l) and Stephan Rebhan
Two of Continental's non-tyre businesses have new leaders. The Hybrid Electric Vehicle (HEV) business unit, part of the Continental Powertrain division, is headed by Rudolph Stark, while the Stephan Rebhan takes over Stark's former position as head of the Transmission business unit, which also belongs to the Powertrain division. Both changes are effective immediately.
Stark has worked for Continental for the past 15 years (he joined predecessor company Temic in 2001) and was in charge of the Transmission business unit since 2009. Rebhan came to Continental from Knorr-Bremse in 2015 and served as head of development within the Transmission business unit.
Category: Career Tracks