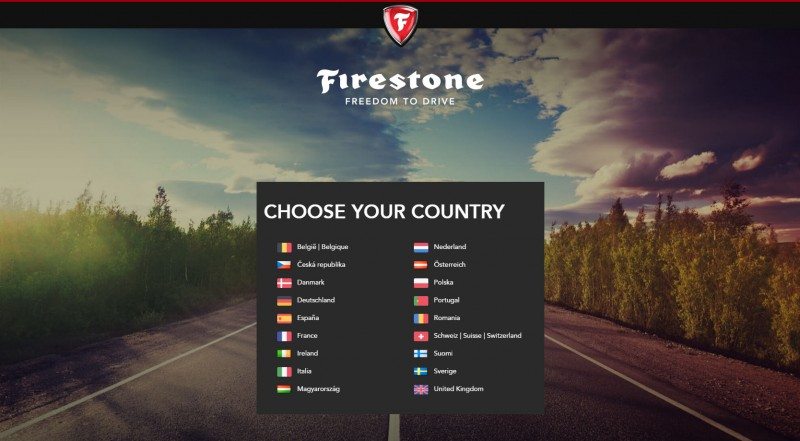 No Firestone Brexit: The UK joins 17 European neighbours within the new site
New month, new website: On 1 July, Bridgestone Europe launched a new European website for its Firestone car, truck/bus and agricultural ranges. The firestone.eu site covers 18 national markets within the region and is available in 14 languages. All expected conveniences, including tyre search by vehicle (for cars and vans) or function (for trucks and buses) can be found on the new site.
"The new website is another step forward for the Firestone brand revitalisation in Europe – a programme supported by major investments in product development and marketing," comments Harald Van Ooteghem, senior manager of truck and bus tyre category management, Bridgestone Europe.
According to the tyre maker, the site design "mirrors Firestone brand personality" in that it is "friendly, fresh, reliable and easy-to-use." The site prominently features the 'Freedom to Drive' brand banner and contains product and tyre label information in addition to the aforementioned tyre finder and a dealer locater. Mobile users will experience the site in a version tailored for their device.
Upon announcing the launch of the new site, Bridgestone comments that it is "now investing heavily to spread the Firestone word in Europe."
Category: Company News, Product News