Michelin-equipped Bombardier CS100 enters service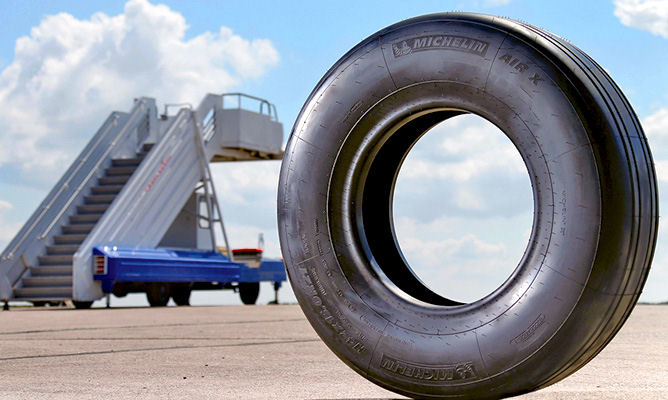 All C Series jets produced by Bombardier are to be exclusively fitted with Michelin Air X aircraft tyres as standard, and the first of new this series, the CS100, took to the air on its maiden commercial flight this week. The flight from Zurich to Paris was made with launch operator Swiss on 15 July.
The Air X features Michelin's NZG technology, which the tyre maker claims delivers up to 100 per cent more landings and weight savings of up to 25 per cent. "Michelin worked hand-in-hand with Bombardier on this aircraft and the company is committed to providing innovation and safety to all of its customers," comments Frank Moreau, president of Michelin Aircraft Tyre.
Bombardier's C Series twinjet aircraft family has been developed to cater to the 100- to 150-seat market segment.