Kumho ready for Zandvoort Masters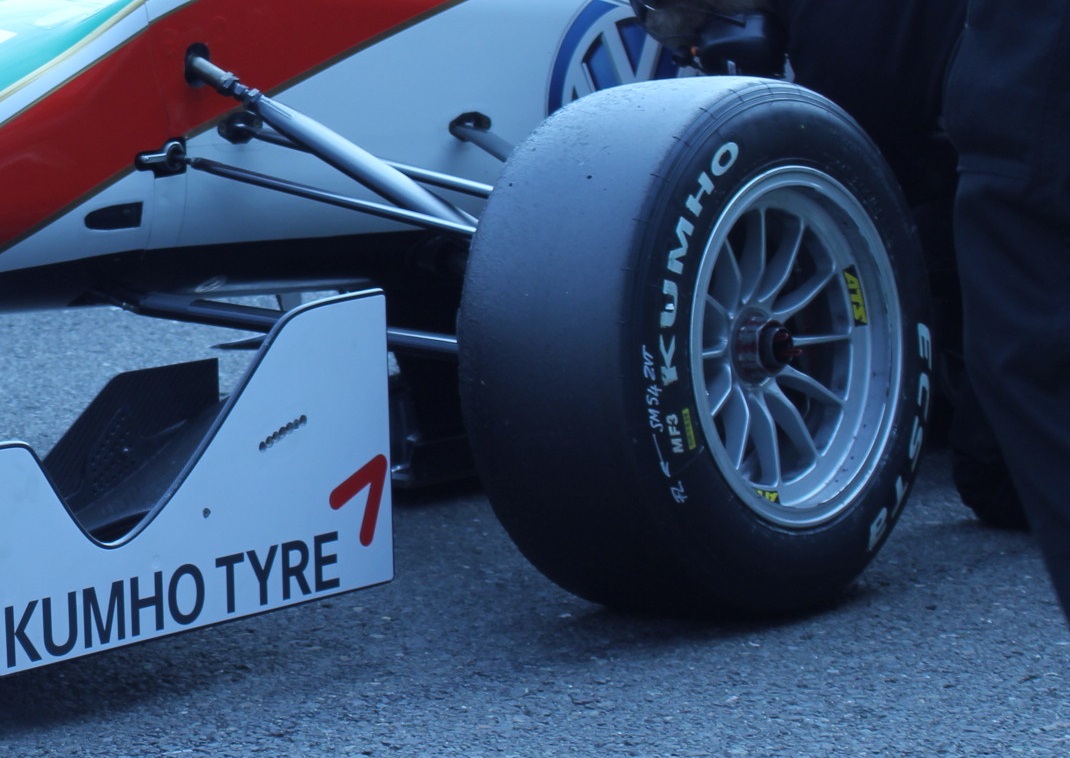 For 15 successive years, Kumho has supplied all the tyres for Europe's top F3 teams to compete in the annual Zandvoort Masters meeting. In 2016 the event takes place on the weekend of 20-21 August, more than 20 of the latest crop of would-be Grand Prix drivers will push their Kumho ECSTA race tyres to the limits at this famous former Formula One circuit.
Large supplies of specially-made Ecsta S700 slick (front 200/550 R 13, rear 240/570 R 13) and Ecsta W700 wet (front 180/550 R 13, rear 240/570 R 13) tyres will be on hand for this, arguably Europe's most prestigious F3 event of the year. Each car is eligible for up to four sets of slicks to cover free practice, qualifying and the races. They also have access to three sets of the W700 tyres, in case any of the sessions are declared 'wet' by the officials. As with F1, tyre strategy is paramount and the teams work as hard on this as the set-up of the cars themselves.
"We are proud to have been the partner and exclusive tyre supplier to the legendary Formula 3 Zandvoort Masters event for the last 15 years in succession. Many talented young drivers competed here on Kumho tyres before later debuting on the ultimate racing stage of F1. I look forward to an exciting race weekend," said Manfred Theisen of Kumho Motorsport Europe.
Since first being appointed official supplier to the event 15 years ago, Kumho has witnessed some especially gifted racers take victory in the blue riband event – none more so than triple F1 World Champion Lewis Hamilton, who achieved the double in 2005 by winning the F3 Euro series as well, which was also supplied by Kumho. More recent victors include current F1 stars Nico Hülkenberg and Valtteri Bottas; also the senior formula's youngest ever recruit, Red Bull driver Max Verstappen, who created motorsport history in 2014 when he won the prestigious Zandvoort Masters in a Kumho-shod Dallara Volkswagen, thereby echoing the 1993 achievement of his famous father Jos.
Kumho Motorsports supplies tyres to drivers and teams in a variety of motorsport disciplines, including single-seaters, sports racing and touring cars, for use throughout Europe and beyond. Kumho Ecsta S700 slick and Ecsta W700 wet tyres are developed by experienced engineers specifically for race use and are supplied in sizes 13 to 18 inches. Both are available in a range of compounds to suit all track and weather conditions.