Iveco Stralis test shows superior mileage for Bridgestone tyres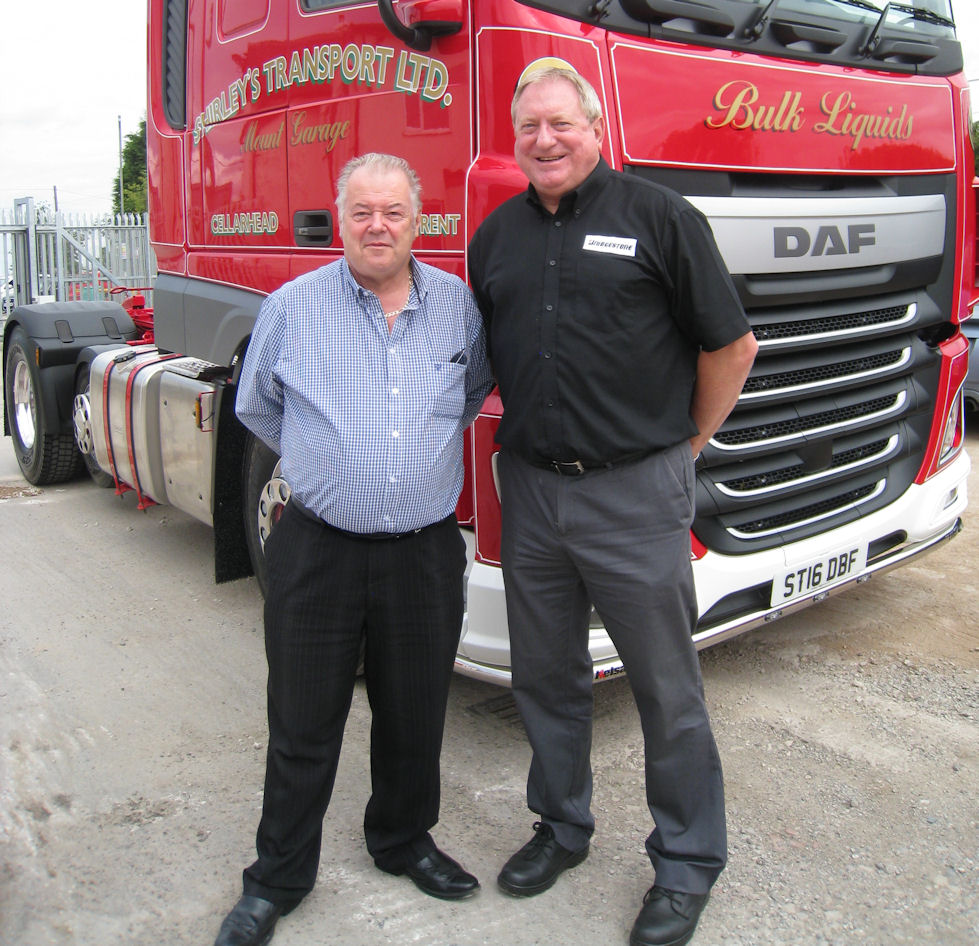 Operating efficiency lies at the heart of fleet success, and in recognition of this Bridgestone states it is "working overtime" to quantify the true value of selecting its tyres. The company frequently tests its range against the competition to provide fleets with tangible information on projected rates of wear and tyre life.
Richard Kelter, head field engineer at Bridgestone UK, and the company's technical team regularly look at the pounds and pence associated with its tyres, as seen in regular evaluations between its R-Steer and R-Drive products and competitor tyre offerings. The formula, notes Bridgestone, is a straightforward one: Measuring the tread depth level of a new tyre versus the mileage recorded (over a certain period of time) gives a wear rate (km/mm) and projected tyre life (km to 3mm) thereafter.
Of course, measuring fleet tyre wear involves gaining access to vehicle tyres, and to this end Bridgestone can rely upon the good working relationships it enjoys with many fleets. One example of this is a recent arrangement with Shirley's Transport in Stoke-on-Trent. The entire Shirley's Transport fleet of 60 trucks and 110 trailers is normally fitted with Bridgestone tyres, however when switching the original equipment on some new Iveco Stralis trucks (Iveco works closely with Michelin, and in June announced the OE fitment of X Line Energy tyres on the new-generation Stralis XP) the company allowed Bridgestone to retain the original fitment in order to perform a comparative evaluation between Bridgestone and the factory-fitted brand.
According to Bridgestone, its own tyre achieved a notably better mileage. "We did purchase a new truck which wasn't fitted with Bridgestone tyres recently," comments fleet owner Arthur Shirley. "It did 20,000 kilometres less than we would expect and while other factors can come into play such as driving style and weather conditions, you can't ignore the facts. If this was carried over our entire fleet, then that is a lot of money."
"Bridgestone's research on our new trucks also back this up," comments Shirley, adding: "Another significant reason for choosing Bridgestone is that overall, we have fewer breakdowns and less time lost on the roads by opting for Bridgestone's products."
Partnerships also important
Shirley's Transport works with Bridgestone directly and also with local Bridgestone Partner Network member Lodge Tyres. "The relationship we have with Richard at Bridgestone and Lodge Tyres means they can be at my business almost immediately to check a single tyre on a specific vehicle if necessary. That goes a long way," says Arthur Shirley. "But just as importantly is having good relationships that you can rely on. Bridgestone almost knows my company as well as I do. Lodge Tyres are similarly well placed and because of this, I can enjoy a strengthened service based on trust."
"Lodge Tyres are part of the Bridgestone Partner network and they don't hesitate in contacting me, even first thing on a Saturday morning, if they need a second opinion on a tyre," adds Richard Kelter. "By visiting the fleet, giving our analysis and providing bespoke reports thereafter, we'd like to think we strengthen our relationship.
"Bridgestone has spent a great deal of time in developing a more consultative, partnership-based relationship with its fleet customers and this is where we can see the biggest change in commercial tyre support over the past ten years," the head field engineer concludes. "We expect this new way of working to underpin our offering in the future."