Winntec shows 'next generation' Wheel Assist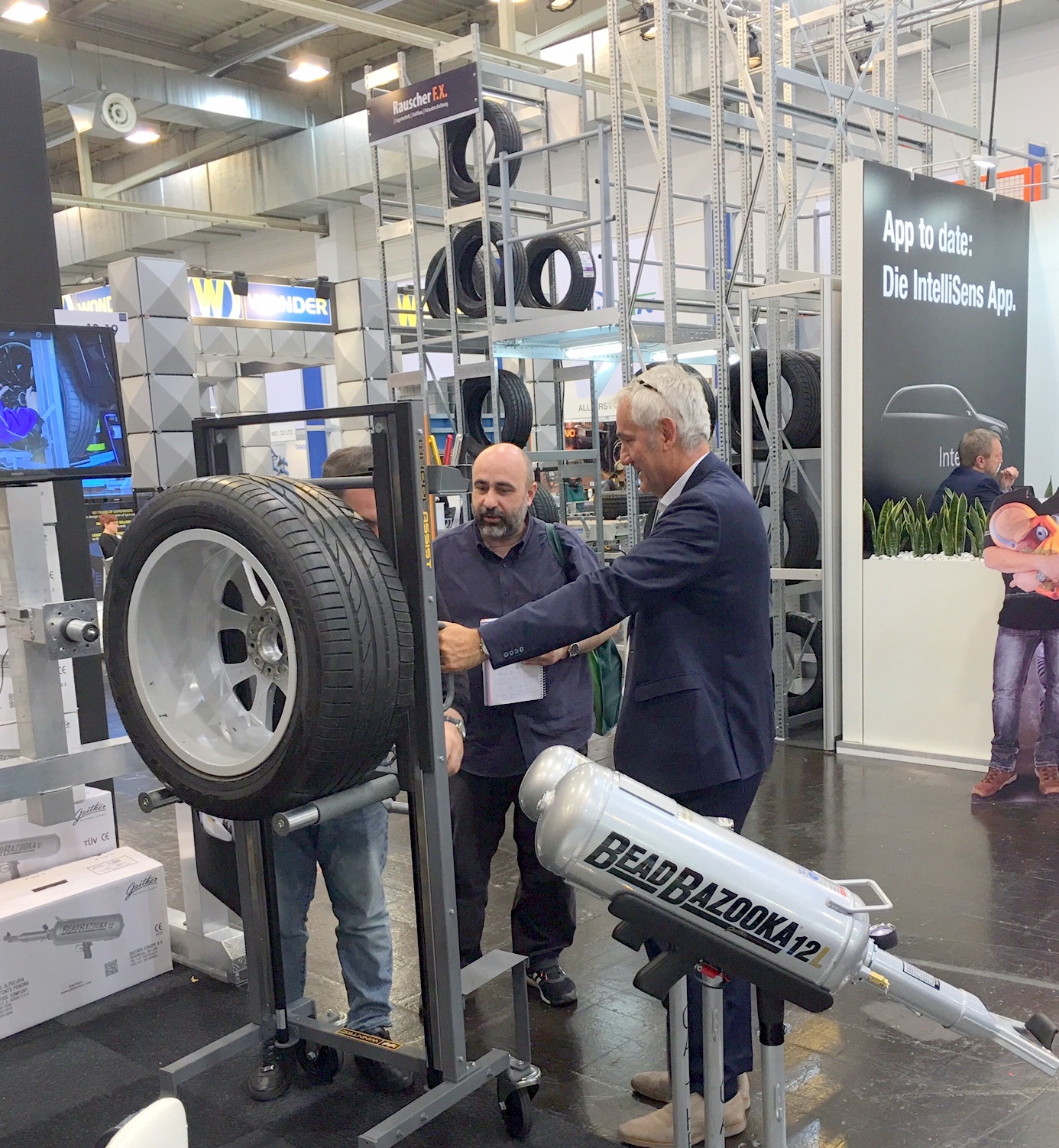 Netherlands-based automotive workshop specialists Winntec showcased its next generation Wheel Assist at May's Reifen show in Essen.
Ralph Dubbeldam, director of Winntec commented: "This year's event proved to be even more successful than previous shows as there was a very international cross-section of visitors with a constant high level of enthusiasm and interest being shown in our Winntec equipment on display and in particular the latest generation of the Wheel Assist (Y472260).This latest version of the Wheel Assist incorporates a higher working height level in direct response to the market's need for an ideal and safe working platform at chest level."
As a 'stand alone' piece of workshop equipment the Winntec Wheel Assist requires no charging or linking to a power source due to inbuilt powerful gas springs ensuring easy operation.
The Winntec Wheel Assist is available for all passenger tyres including run-flats with wheel sizes ranging from13 up to 23 inches and a lifting capacity of up to 60kg.
Doubledam added: "We also showcased a selection of our entire Winntec tool range which again attracted constant attention throughout the show but without a doubt the new Wheel Assist took centre-stage as the global market is actively looking for an easy working solution to precise wheel fitment and removal and our latest product is 'setting the pace' for the future."