Rosava reports increased European interest at Reifen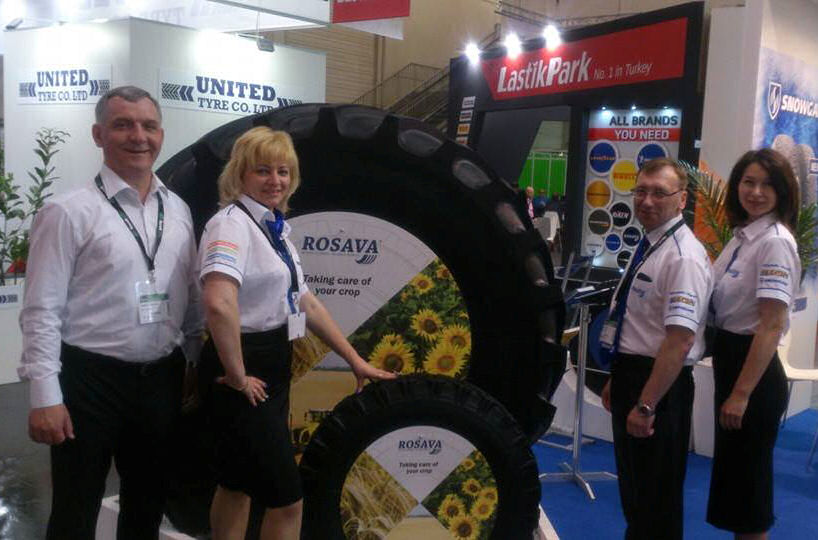 According to Pavel Puskov, the company's deputy commercial director of sales, visitor activity was so great that the team at PSJV Rosava wasn't left with a minute to spare during Reifen 2016. "It should be noted that the stand of our company had very good attendance, as compared to the other participants," he comments.
Puskov attributes the high visitor interest in the Rosava stand to the products on display and the team's high level of organisation. He also notes that European partners showed particular interest in the Ukrainian manufacturer following Ukraine's signing of the European Association Agreement two years ago.
Rosava exhibited a range of car, truck, industrial and agricultural tyres, including several products developed during the last two years. A particular highlight was the company's new summer tyre, the Itegro. Puskov shares that this product "provides improved performance of handling and directional stability, good gripping on wet and dry roads, as well as other benefits." The tyre maker also displayed its new all-season Vimero Premiorri and the winter Snowgard. A model of a new 17-inch, asymmetrical tread summer tyre scheduled for release in the third quarter of this year was also presented.
In addition to presenting the above products, Puskov reports that the Rosava met with a number of partners from Europe and the Middle East during the Reifen week. "In the course of negotiations we discussed our further cooperation," he comments. "Moreover, we established new international contacts. At this point we carry out negotiations on the conclusion of new contracts, which will open new opportunities and new markets for our company."