Pirelli ready for debut in Baku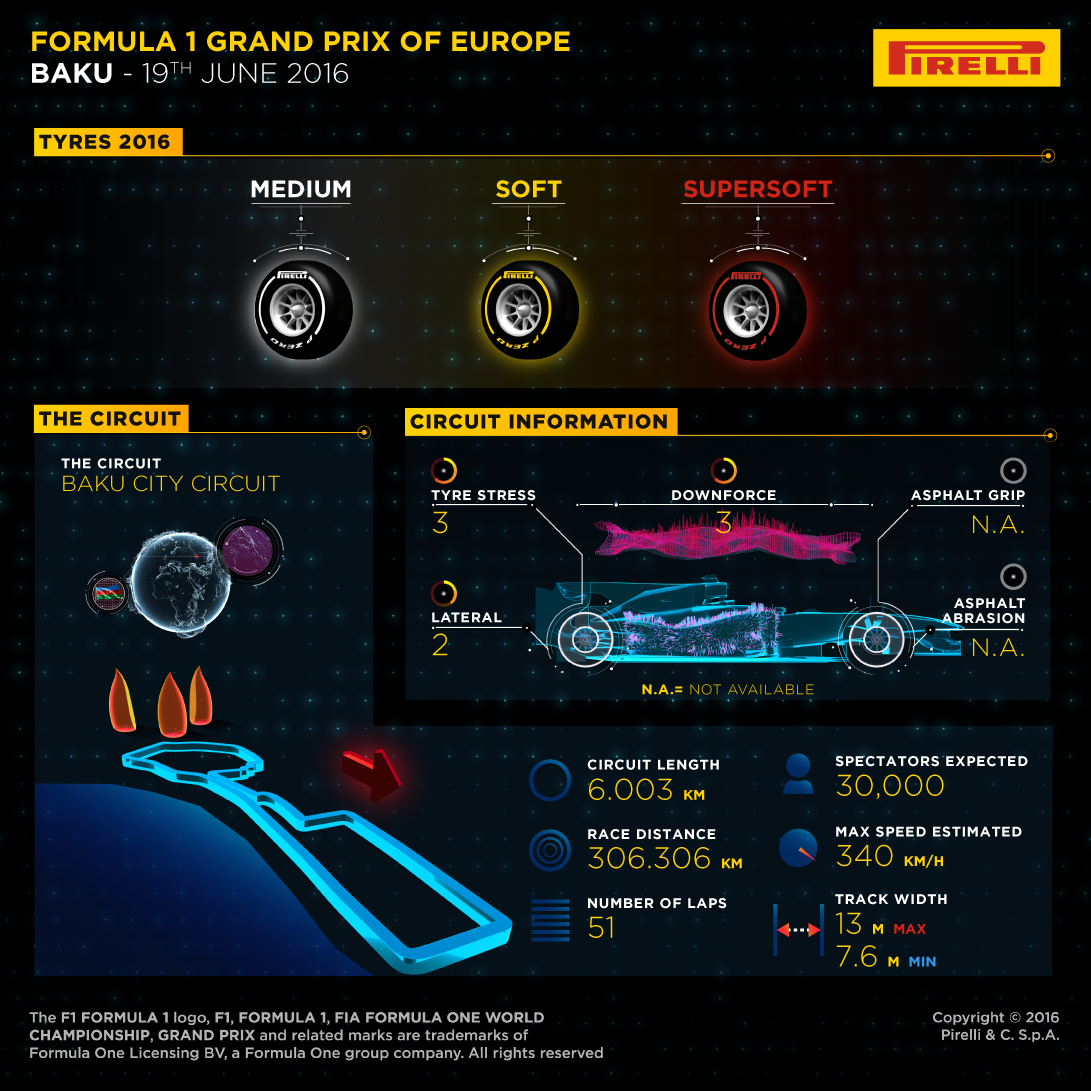 The Grand Prix of Europe takes place in Baku, Azerbaijan this weekend, the first time that a Formula One round has been held at this venue. For tyre supplier Pirelli, this means reliance upon simulation and acquired information rather than real data, and this makes the task of nominating tyres more complex. Based on the information at hand, Pirelli has nominated its medium, soft and supersoft tyres.
Pirelli comments that the Red supersoft is the most popular choice, and will be used heavily in qualifying and the race, while the high working range of the Yellow soft could make it very important in the heat of Baku. The White medium has not been extensively chosen, so is unlikely to figure prominently this weekend.
"We've heard lots of interesting things about the circuit, and it seems that its character, lap length, and speed will certainly make it stand out," commented Pirelli motorsport director Paul Hembery. "Obviously it's never easy when you go to a circuit for the first time, but the conditions and the tyres are of course as always the same for everyone. The selection of compounds we have nominated should cope with a wide range of potential conditions; now of course it is down to the teams to get the most out of their choices and to identify the best possible strategies, which is why the running we see in free practice will be particularly important."