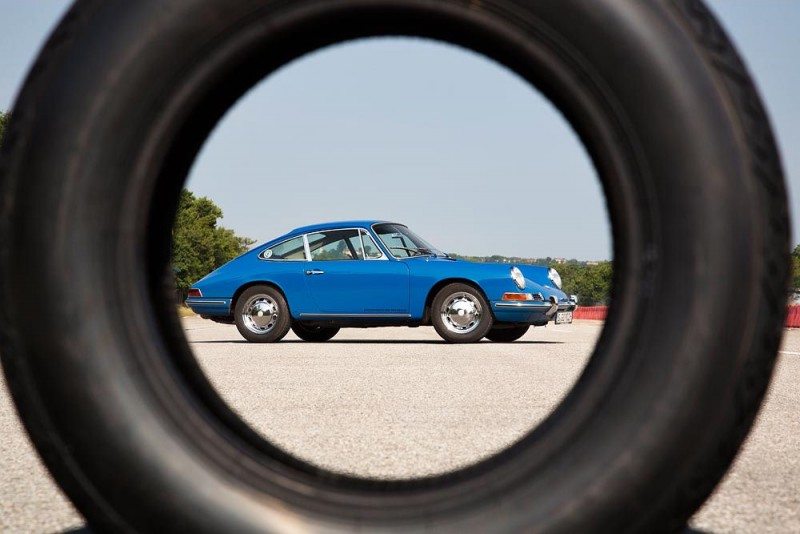 The Porsche-approved Pirelli CN 36 N4 was the clear test winner
Modern tyre technology paired with classic dimensions: German classic car magazine Auto Bild Klassik (issue 7/2016) has tested four such tyres. A Porsche 911 E2.4 served as test car; it was put through its paces fitted with the quartet of size 185/70 R15H/V/W brands.
The recently-developed, Porsche-approved Pirelli CN 36 N4 was rated an 'exemplary' product by the Auto Bild Klassik tested and was the clear winner of the four-tyre test. The Vredestein Sprint Classic received a solid 'good' rating, while the Michelin Collection XWX was penalised for shortcomings in its wet performance and had to make to with a 'satisfactory' rating. This result was, however, better than that given to the Blockley Radial TL – its performance in several wet disciplines led to it being rated 'not recommended'.
Category: Product News