My Car Check reveals Vauxhall Corsa worst for combined write-off and finance warnings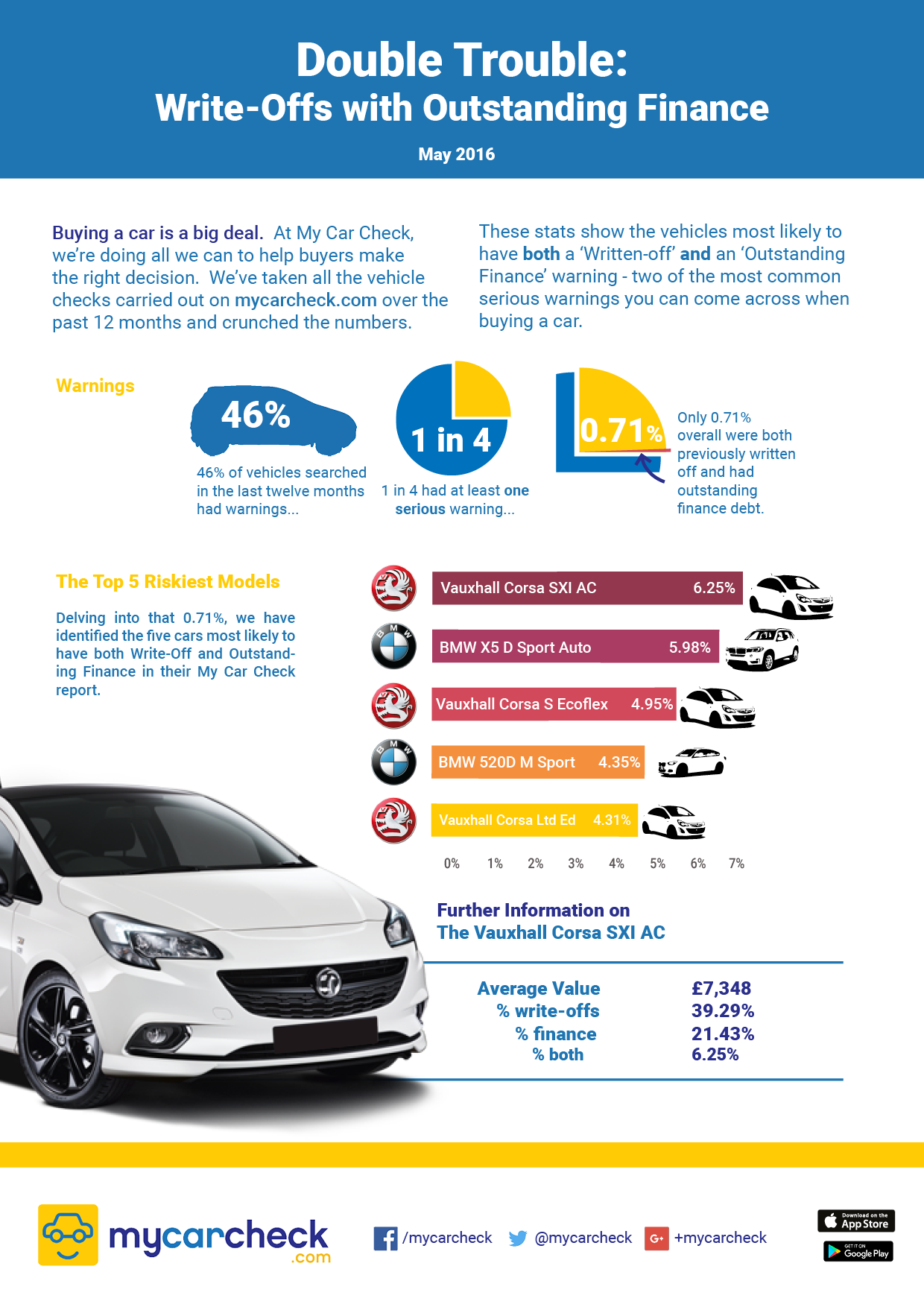 Analysis of My Car Check data for the year to end of April 2016 has revealed the UK used vehicles most likely to have two serious warnings against them. The riskiest model in this regard was the Vauxhall Corsa SXI AC, with 6.25 per cent of those checked having both write-off and finance warnings, despite a reasonably high average value of £7,348.
Head of My Car Check, Roger Powell, said: "Almost half of all used vehicles (46 per cent) have a warning against them, but many have more than one. Over the last year, Vauxhall's Corsa SXI AC was most likely to have the two most common serious warnings, both write-off and finance. Used buyers should note that Corsa models took three of the top five unwanted positions, with BMW X5 D Sport Auto and 520d M Sport also prone to double trouble.
"Even leaving the safety aspect aside, previous write-offs should cost a lot less than a like-for-like non-accident-damaged vehicle. If you buy a car with outstanding finance debt it could be repossessed by the legal owner, the loan provider, leaving you massively out of pocket. For the price of a few litres of fuel, we help consumers avoid such costly mistakes and give them confidence that they're making the right decision."
With information from the police, DVLA, insurers and finance houses, My Car Check holds up to 77 fields of data for every vehicle on UK roads – all points that buyers should be aware of before making an offer.
CDL Vehicle Information Services, which owns My Car Check, performs over a million look-ups a day for companies including AutoExpress, CompareTheMarket, Go-Compare, Moneysupermarket, Swiftcover, Tesco and WhatCar?.