Get ready for an e-Go trip – Goodyear introducing 3-wheel electric vehicles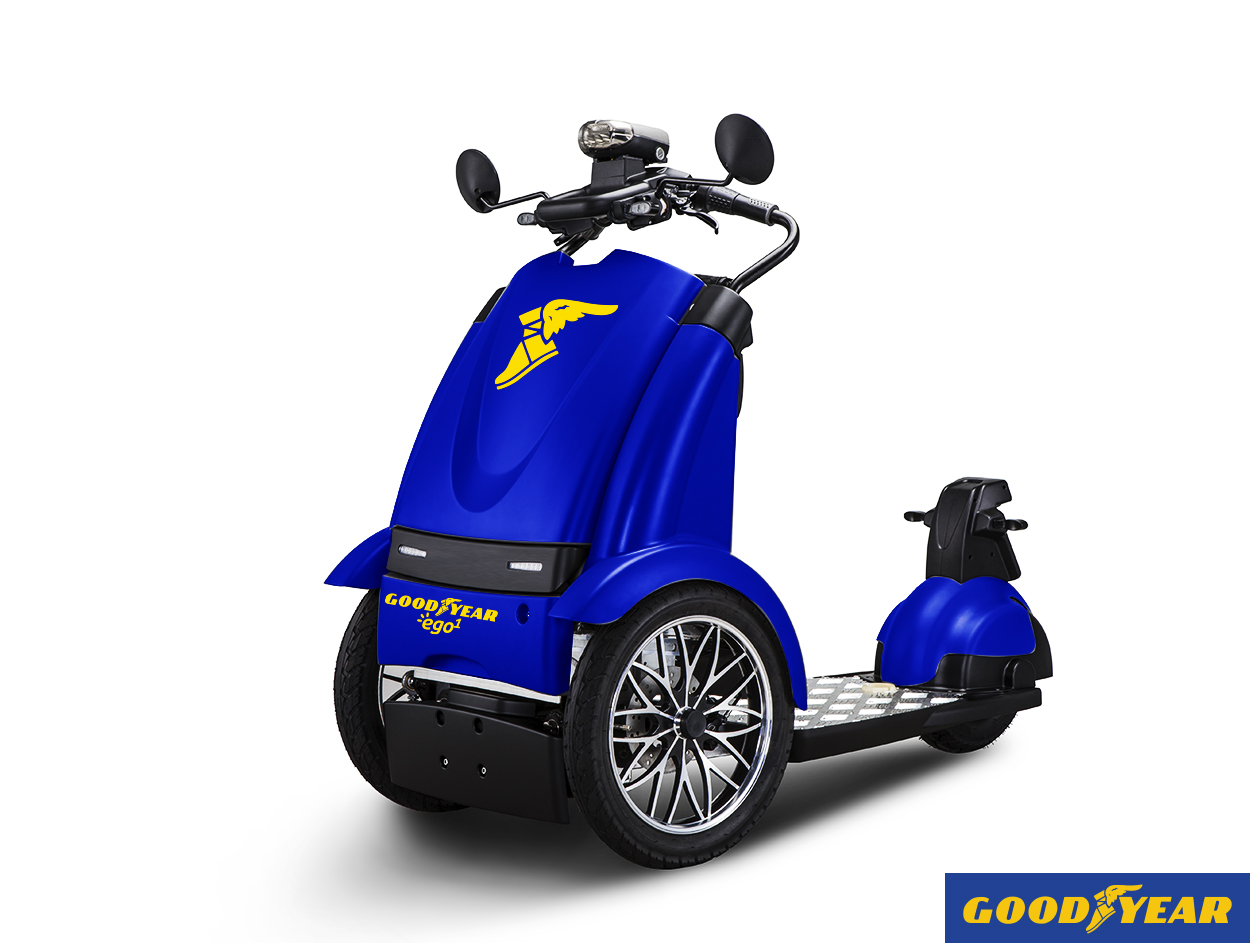 Goodyear Tire & Rubber is launching a new range of environmentally friendly three-wheel vehicles in Europe. The range includes two models, the Goodyear e-Go 1 and Goodyear e-Go 2. Both will go on sale at selected car and motorcycle dealers from September 2016.
The e-Go 1 is a light stand-up vehicle that is designed to be easily foldable and portable, while the e-Go 2 is a sit down vehicle. Both are propelled by a lithium-ion battery that offers a 60 mile range and a maximum speed of 28 mph.
In a statement announcing the two vehicles' upcoming introduction, the Goodyear e-Go 1 and Goodyear e-Go 2 are described as vehicles that "help to enhance mobility while saving time, money and the environment." The statement adds: "The Goodyear e-Go 1 and Goodyear e-Go 2 trendsetting vehicles, following the Goodyear heritage of innovation, are at the forefront of 'green' mobility and relate to the needs of urban commuters, business professionals and outdoor enthusiasts, who want to travel in an environmentally friendly style."
The 'Goodyear 3-Wheel Vehicles Range' is licensed in Europe by Suprimmo SA. The recommended retail price of the e-Go 1 will be approximately £2350/2995€, while the e-Go 2 will retail for approximately £3600/4595€.