Dunlop provides Sport Maxx BTCC tyres for Subaru TT Mountain Course record attempt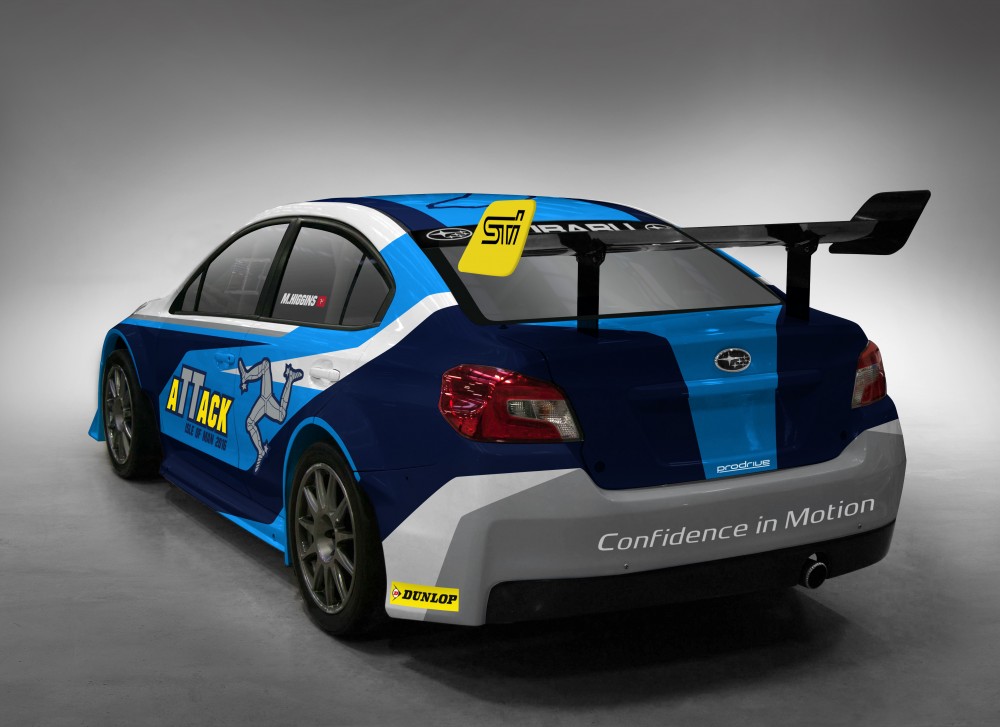 While Dunlop-shod riders will be bidding to break more records and win races across all two-wheeled classes at this year's Isle of Man TT, the company's bid for honours doesn't end there. Dunlop has teamed up with another of the event partners, Subaru, to tackle the IOMTT Mountain course for a record-breaking attempt on four wheels.
Subaru and Dunlop will take on the iconic 37.73miles Mountain course once more, in its bid to break the existing record set in 2014, an average speed of 117.510mph, in a time of 19:15.88. The Subaru WRX STi time attack car, jointly developed by Subaru of America and Prodrive, will be driven by three-time British Rally Champion Mark Higgins.
The existing record was set on Dunlop road tyres. But this year, it will be Dunlop's medium compound Sport Maxx BTCC race tyres that grip the Subaru WRX STi to the road. The Sport Maxx BTCC tyre offers improved stability under braking, enhanced grip, handling and steering precision; something that the record-breaking attempt will need in abundance.
With weather at the Isle of Man being key to the success of the record attempt, Subaru will have the chance to do three attempts, which will take place on a closed road, on Saturday 4, Monday 6 and Friday 10 June.
James Bailey, public relations and communications director, Dunlop Motorsport states: "We're delighted to be working with Subaru and Prodrive again to try and break our previous record which was set on our road legal tyres. The Sport Maxx BTCC tyres have been developed from our on-track tyre competition so it is fitting to see them help push the Subaru to the limits at the event where we are in tyre wars on two wheels. Tyre performance is going to be key to achieving a new record and the features that we have designed into the BTCC tyre should work well. We have chosen the medium compound to offer the best combination of performance and durability which will help maintain peak performance levels around the very long lap."