Bridgestone signs Liverpool 2 port tyre agreement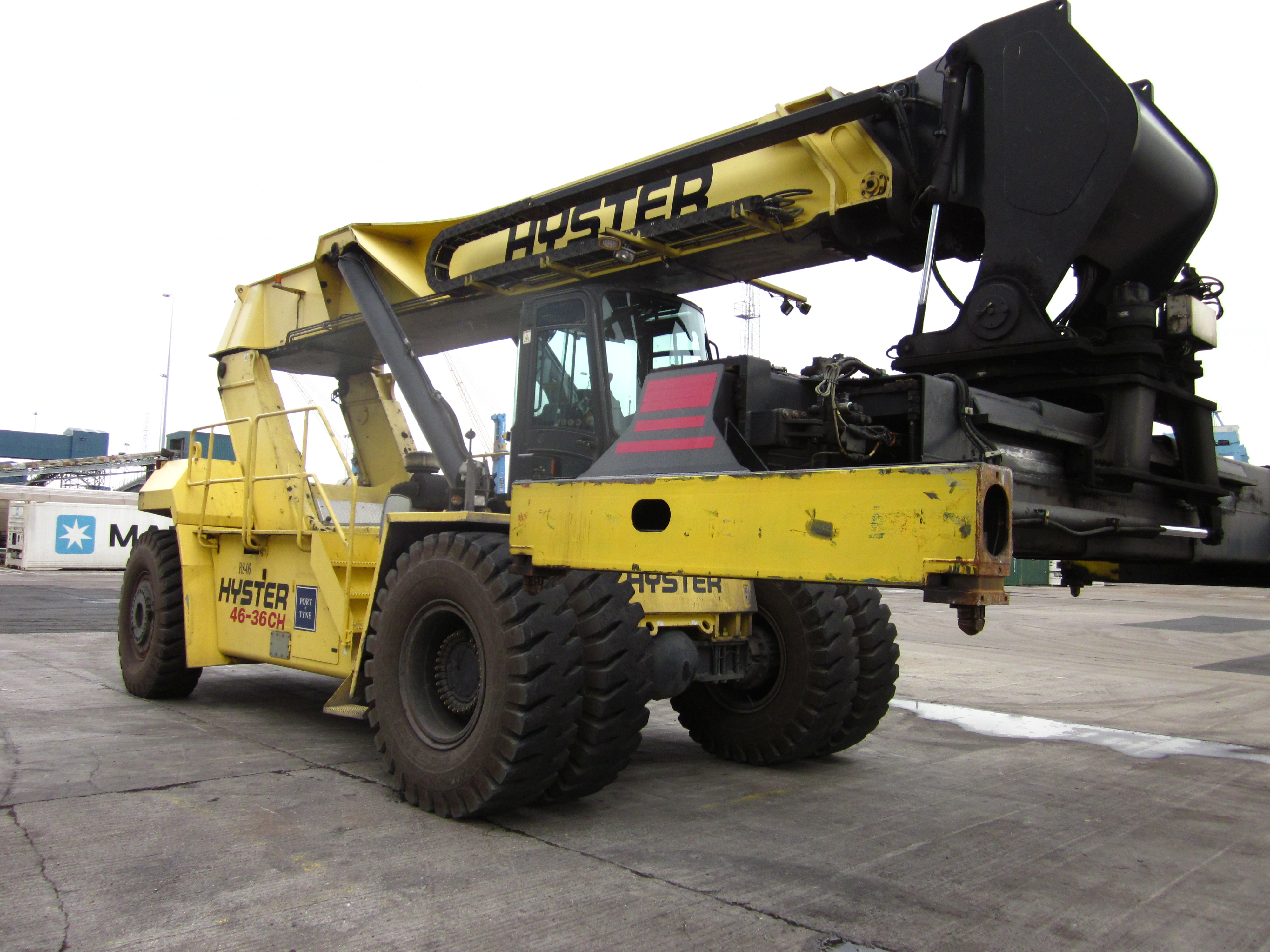 Bridgestone has forged a partnership with Peel Ports Group at its new £300 million Liverpool 2 container terminal. The deep water facility is able to handle 95 per cent of the world's container ships and Bridgestone reports that the tyre firm will provide a 'Total Tyre Care' service for Liverpool 2's container handling machinery.
Bridgestone's Peter Harriss, major accounts executive, has been in discussions with Peel Ports for a number of months and has confirmed that Bridgestone will be supplying tyres for the fleet's straddle carriers, reach stackers and mobile cranes: "We have been working with Peel Ports for some time and to be able to support their team at the prestigious Liverpool 2 development is a huge coup for us."
Bridgestone will supply Peel Ports with its premium radial products, with all straddle carriers being fitted with 1600R25 VCHR tyres. It demonstrates how industrial fleets continue to move away from cross ply tyres which were popular historically.
Hariss added: "Clearly stability is of paramount importance to the operator, but a gradual move to radials has taken place as they provide better performance, lower cost per hour and greater comfort."
The news coincides with an encouraging upturn in fortunes for Bridgestone in the industrial tyre market, with more fleets opting for a premium tyre over budget alternatives.
Indeed, the tyre market is said to be moving towards premium products as they provide overall savings, not to mention improved comfort which is vitally important.
"A budget tyre might cost less but in the environment that these tyres operate, there is more tearing due to so much tight manoeuvring and a lot of lateral forces," Harriss explained, adding: "If you don't keep the correct pressure and properly maintain these pressures then there will be failures.
"We always say that the tyres don't carry the load, but the air inside does. This is where we feel we come into our own as a premium manufacturer, as we offer more than just a product on its own."
Major accounts executive colleague Rob Cole said that the industrial tyre market represented a big opportunity for Bridgestone: "The off road market is shrinking, so you have to look at other avenues of business. Industrial tyres are one of them. It is about growing share in every single market and we are well places to do this."
He added that Bridgestone could only increase its share through its relationships both with the fleet and its network of Bridgestone Partner dealers, who play a vital role in providing solutions.