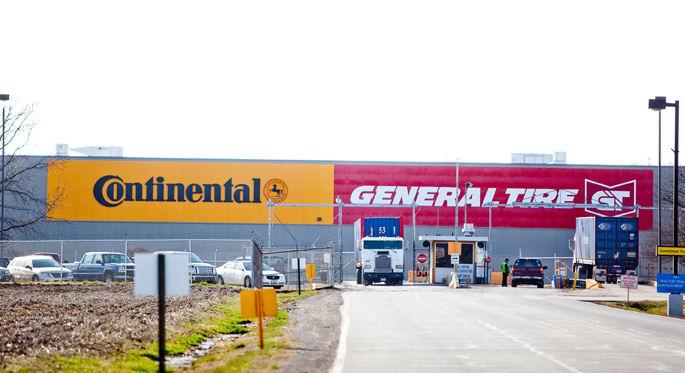 Continental says visitors should expect delays when entering the Mt. Vernon plant
Potential terrorism or a disgruntled worker? Continental Tire the Americas has increased security measures at its Mt. Vernon facility after receiving two bomb threats. Potential suspects are being investigated as part of a wider action to ensure the safety of plant workers.
The Mt. Vernon Register News reports that bomb threats were made last Friday and on Monday, with both threats apparently naming the factory's mixing department as a target. The department was evacuated and inspected by law enforcement officers, however no evidence of a bomb was found on either occasion.
Although Continental hasn't disclosed the form its increased security measures will take, the company warns plant visitors to "be prepared for delays" when entering the site. In a statement, the tyre maker also offered a US$5,000 reward for information leading to the arrest and conviction of those responsible for the threats.
"As this is a potential federal offense, we intend to aggressively pursue all measures to ensure our employees' safety," wrote Continental.
Category: International News