ATS Euromaster helps LeasePlan customers get the best from their tyres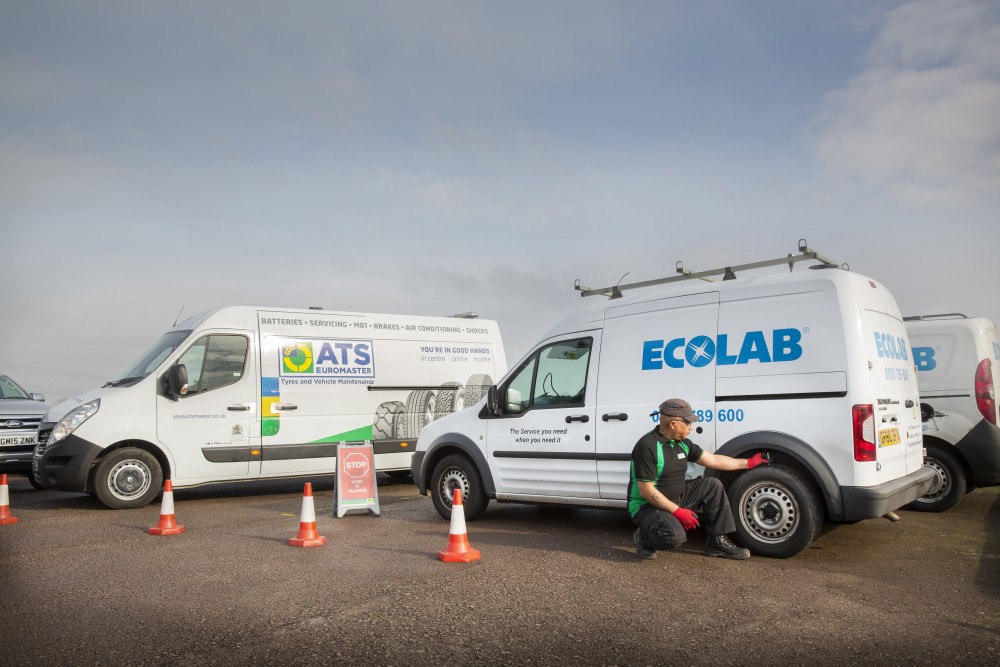 Global fleet management and driver mobility company LeasePlan UK has been helping its major customers keep on the move, thanks to ATS Euromaster.
As one of three partners on LeasePlanUK's tyre maintenance panel, ATS Euromaster has carried out a mass fleet inspection at a special event in Leicester. Skilled technicians checked the tyres on 60 vans and pickups supplied on contract hire by LeasePlan UK to key customers such as Ecolab, as well as providing advice to the drivers on how to get the very most from their tyres, maximising their fuel efficiency and uptime.
In addition to providing a free fleet check, skilled technicians from ATS Euromaster also shared their expertise to tell drivers about the latest in tyre technology, and the impact that tyre maintenance has on vehicle performance.
Neil Dixon, head of procurement and supplier management at LeasePlanUK, says: "We originally selected ATS Euromaster as one of our tyre maintenance partners for their customer-centric approach and expertise. Events like this are the perfect opportunity to demonstrate to our customers just how having partners such as ATS Euromaster can help improve their operations and keep their fleets safe, legal and efficient."
LeasePlanUK, a member of LeasePlan Corporation NV Group, is part of the largest vehicle management group in the world. The group operates a fleet of more than 1.55 million vehicles, and provides innovative leasing and fleet management solutions in 32 countries across five continents. The UK division of the company operates a fleet in excess of 165,000 vehicles, including more than 50,000 commercial vehicles.