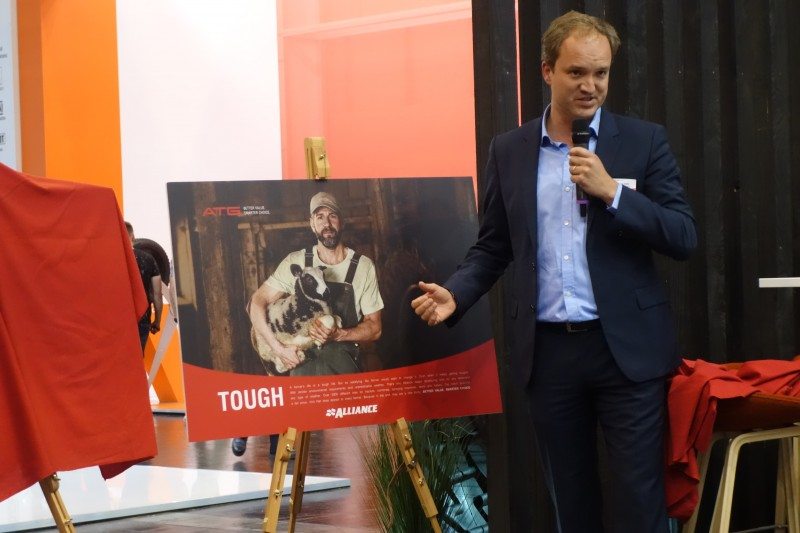 Alliance launches new European ad campaign
ATG Europe (Alliance) has launched phase one of a new European advertising campaign. The new ad was officially presented to the European press at Reifen 2016, in Essen (Germany).
ATG's communications restyling process starts with the Alliance brand mainly focused on agriculture application, followed closely by Galaxy, for industrial and construction vehicles.
The campaign is pitched directly at farmers and aims to reinforce their key role as members of a passionate community.
"Farmers do extraordinary things, every single day, no matter the weather, no matter the conditions: they never stop" explains Ole Baek, head of marketing at ATG "They truly inspired the new campaign: we want they know that ATG is at their side, working on daily basis to do extraordinary tires and achieving together extraordinary results".
The campaign, which features three different kind of European farmers, plays on key words that identify different aspects of farmers' life and personality: tough, modest, vulnerable, tireless.
As well as highlighting the applications that technology can bring, the campaign showcases farmer's way of thinking by enhancing not only their sense of community but also their uniqueness.
Peter Baur, ATG EU president commented: "ATG want to stand out: our products speak out themselves, and our external communication is now following the same path. Our challenge was to increase awareness for ATG brands in Europe and there was just one way to do it effectively: abandoning conventions. Communication in the tyre industry is traditionally impersonal and focuses exclusively on products. Our desire was to get emotionally closer to the audience. ATG understands customer needs since ever, now it is time to honour farmers' professional pride and to talk their language instead of ours".
The new campaign runs on major European agriculture and tyre-related publications starting from June 2016.
Category: Company News, International News