Akarmak presents latest extruder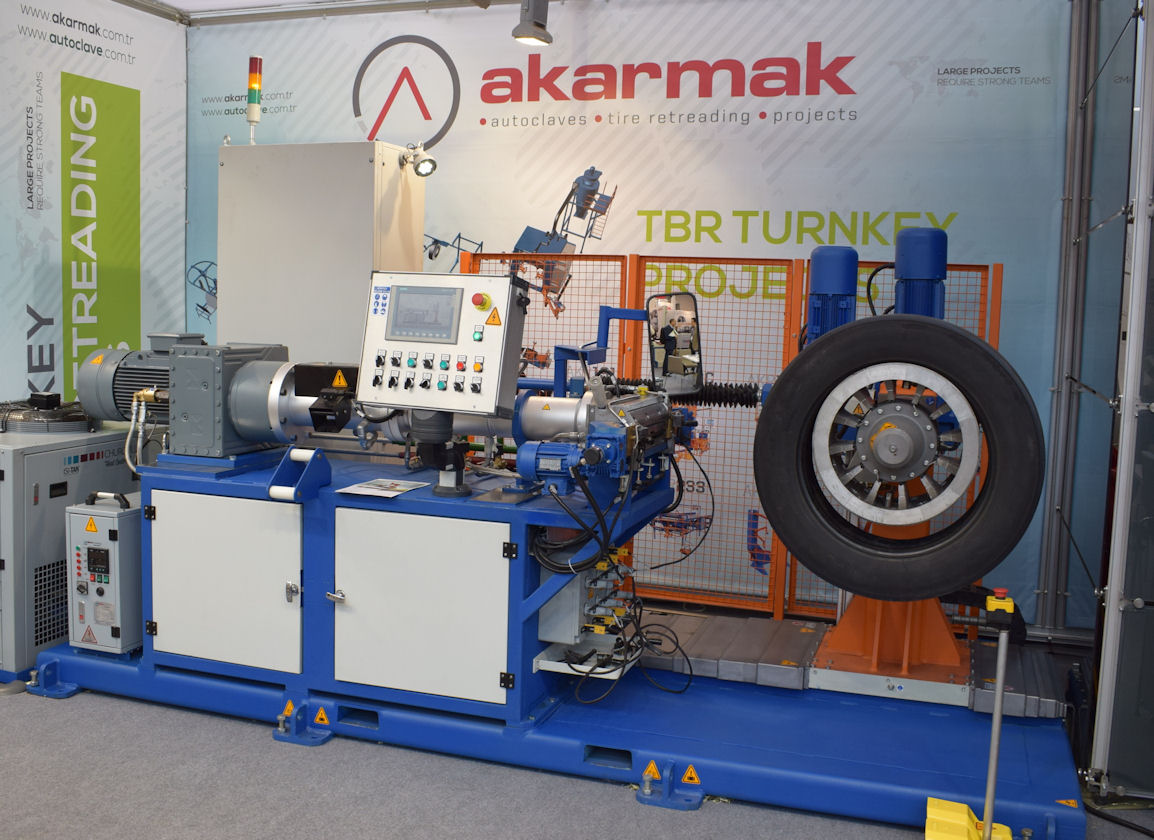 Akar Makina, or Akarmak as the company is better known, was founded in 1990 and specialises in the manufacture of machinery for the retreading industry as well as the supply of autoclaves and pressured vessels to various industries. The Turkish company was present at Reifen 2016 with its latest product, the AKR550 cushion gum extruder with tread builder.
The AKR550 can extrude for tyre widths of between 140 and 450mm, has a buffing range of 7.50 R15 to 12.00 R24 and can apply cushion gum to truck tyres up to size 445/65 R22.5. Erdi Bozdağ, project sales engineer at Akarmak, shares that the AKR550 can achieve a 90 second phase when applying cushion gum to a 295 size tyre.
Bozdağ comments that the AKR550 was tested with Akarmak's US distributor, Shamrock Marketing; the feedback received from this important market has been very good, he adds. Sales of the AKR550 have now started in the US, and the unit is being sold alongside the AKR555, a similar machine that also incorporates a stitcher. Akarmak intends to handle European sales directly.