WAI expands window regulator range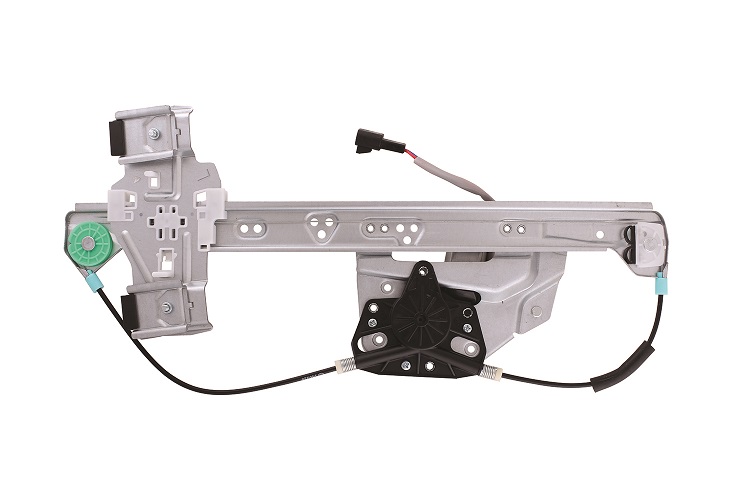 WAIglobal has announced a significant increase in its range of OE-quality window regulators for cars, adding more than 700 new references since last year.
The internationally-recognised supplier's range of window regulators offer improved gear design and strength, high torque motors and no bending or premature failures. Manufactured using advanced technology, precision lubricants and connections, all products ensure smooth and quiet operation.
Each regulator is developed, designed and tested in-house at one of WAIglobal's several manufacturing locations across the globe.
With just 660 last year, WAI now has 1398 window regulator part references, all of which can be found in its newly-released catalogue.
WAI has ensured that 50 per cent of the new range covers the most popular makes of vehicles including: Renault; Ford; PSA Group; Volkswagen; BMW; and Fiat.
The range also includes newly released items for the 2011-16 Ford Focus, equipped with the comfort function, meaning customers can rely on WAI for access to the very latest products.
Due to market demand, WAI has developed the four new Ford window regulators with emphasis on improving the quality of the pulley and window slider, which tend to be the primary failure modes for this vehicle.
Richard Welland, managing director – EMEA IAM VP Global Marketing, explains: "It is essential that we are constantly analysing the market to ensure we are keeping up to date with customer demand and can tailor our product offering to satisfy ever-changing requirements. We will continue to develop our product range to the benefit of our customers."
All products are supported by a full technical support service that provides comprehensive advice on fitting procedures and in-service issues.