Three new retread CV tyres from Vacu-Lug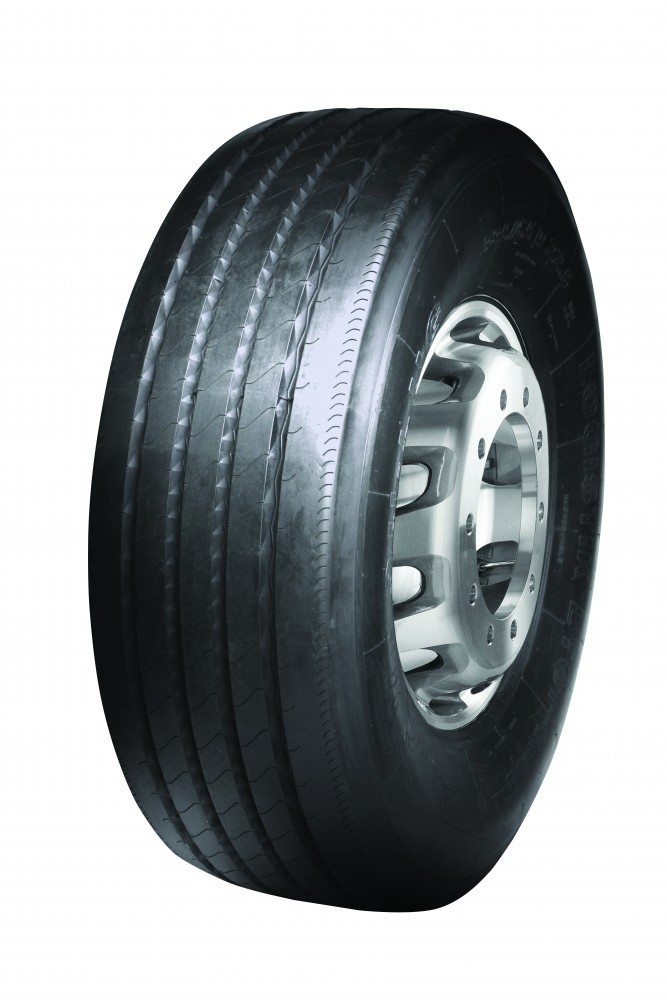 Vacu-Lug Traction Tyres has introduced three new retread tyres for the heavier end of the commercial vehicle transport sector.
A size 315/80R22.5 model has been added to its Logistik LD01 drive pattern, manufactured using the latest 12-segment, high pressure tyre press. The LD01 provides optimal performance and longevity to reduce operating costs with low rolling resistance and a competitive cost-per-kilometre.
Also from Vacu-Lug's Logistik tyre stable comes a new product; the LT01 supersingle trailer tyre made up of new improved compounds, which give low rolling resistance. The LT01 385/65R22.5 combines a high kilometre performance and, with its lower rolling resistance, achieves lower operating costs.
Furthermore, for regional or long haul use, the LT01 is a wide-shouldered trailer tyre, which gives greater stability and, in addition to its inherent endurance, can be regrooved for an even longer life.
"We work with the world's leading custom compounders to develop quality blends," comments Vacu-Lug's plant manager, Brian Barron. "We are extremely pleased with the performance of our Logistik drive range and as such have increased this to include the 315/80R22.5 size. This, combined with the introduction of the LT01 Logistik trailer tyre means our Logistik range delivers low rolling resistance and maximum km potential now for both drive and trailer tyres."
The third new tyre is a new size in the company's T100 Duramold drive tyre range; the 315/70R22.5, which Vacu-Lug describes as "a versatile addition to the market-proven Duramold drive range which is designed for regional, construction and mixed service applications."
With proven credentials and already available in 11R22.5, 12R22.5, 295/80R22.5 and 315/80R22.5, the 315/70R22.5 is an 'all-rounder' which features non-directional blocks, self-cleaning and a unique damage-resistant tread compound – with all features uniting to ensure a tough performance for a longer life and reduced operating costs. Moreover, the compounds used are designed to be highly resistant to cuts, tears and abrasive surfaces.
The additions to Vacu-Lug's premium Logistik range, combined with the new size Duramold T100, further increase the company's already comprehensive range of tyres for the commercial vehicle market.