Nexen unveils new all-season range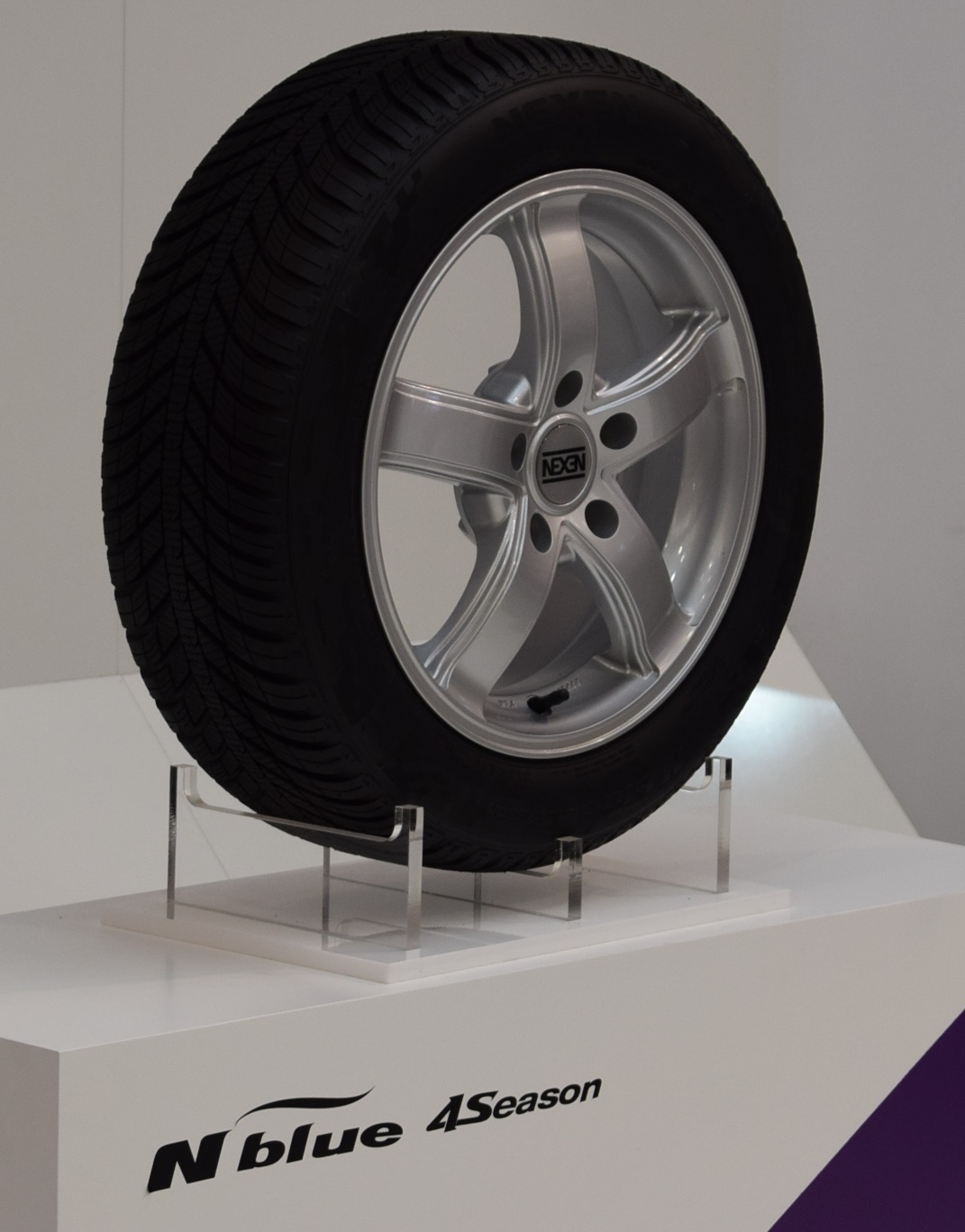 Nexen Tire intends to entirely renew its European market winter tyre portfolio over the coming two years, and it got this underway at Reifen 2016 today with the launch of a brand new all-season range. The new line-up was presented by Ralf Flachbarth, development engineer at Nexen Tire Europe; Flachbarth shared that the N'Blue 4 Season was targeted at the small to mid-size vehicle segments and will be available in 38 sizes for 13 to 17-inch rim diameters.
The N'Blue 4 Season caters to a market enjoying good growth. Flachbarth shares figures from German tyre association the BRV and Infiniti Research that show the European all-season tyre market to have grown from 11.0 million units in 2013 to a projected 15.4 million units this year. By 2018, the European all-season market is expected to reach 19.1 million units. "The all-season segment is enjoying strong growth for various reasons," commented Flachbarth. "The products have improved significantly in recent years and new all-season tyres represent far less a compromise than those on the market in past years. In addition, many motorists recognise the need for cold-weather tyres but are not prepared to invest in a set of dedicated winter tyres."
According to Flachbarth, snow and wet weather characteristics were a focus when development the N'Blue 4 Season, and a new compound was used in order to optimise wet performance.