New for 2017 – Aeolus shows prototype truck tyres at Reifen fair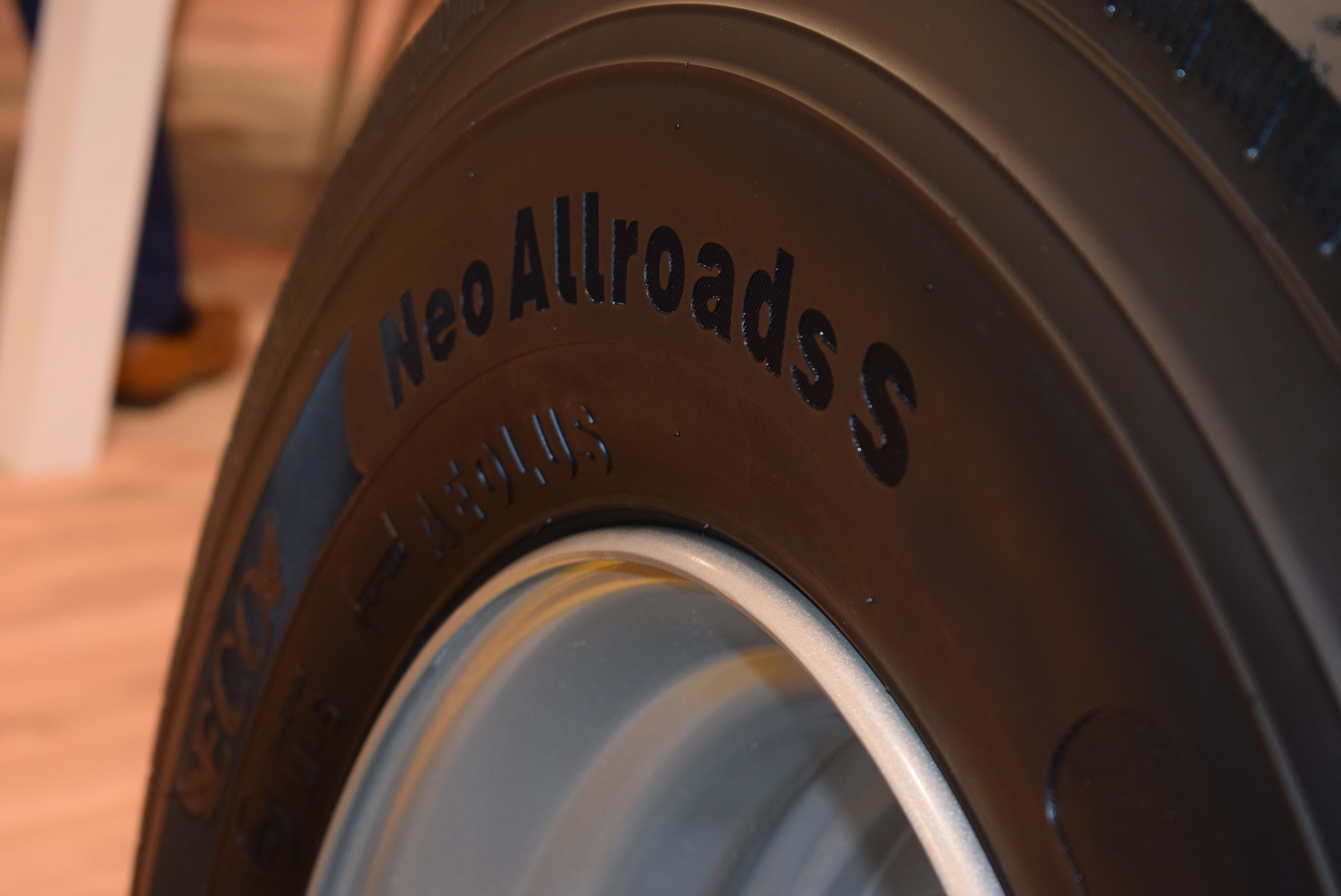 A pair of prototype truck tyres displayed by Aeolus Tyre at Reifen 2016 this week show the direction the Chinese tyre maker (and new Pirelli sister company) will take over the next few years. The two tyres are the Neo Allroads S (ASR61) steer axle tyre and Neo Fuel T+ (ATL67) trailer tyre.
A 2017 market launch is planned for both tyres. The Neo Allroads S will initially be available in sizes 385/55 R 22.5 and 385/65 R 22.5, while the Neo Fuel T+ will be sold in size 435/50 R 19.5.
Regarding the former product, Aeolus Tyre shares: "The steering axle tyre offers optimum handling and increased responsiveness thanks to its wide tread. The shoulder characteristics help reduce tyre wear. The special block design with lateral tread grooves minimises abrasion of the tyre on the road. At the same time, this improves traction and increases braking performance in a variety of weather conditions."
Aeolus describes the trailer tyre as "a completely new, efficient" product that "makes it possible to travel long distances effortlessly." The tyre maker adds: "The optimised tread design guarantees good performance on long routes and supports good braking response on wet surfaces." The Neo Fuel T+ has been given a 'B' European label rating for rolling resistance.
According to Aeolus Tyre, the prototype tyres currently on display are the vanguard for an expansion of the Aeolus brand truck tyre portfolio in 2017 and wider European market coverage in 2018. Aeolus Tyre plans to target global markets with its new-generation products in 2019.