Bridgestone ensures its messages stick at the CV Show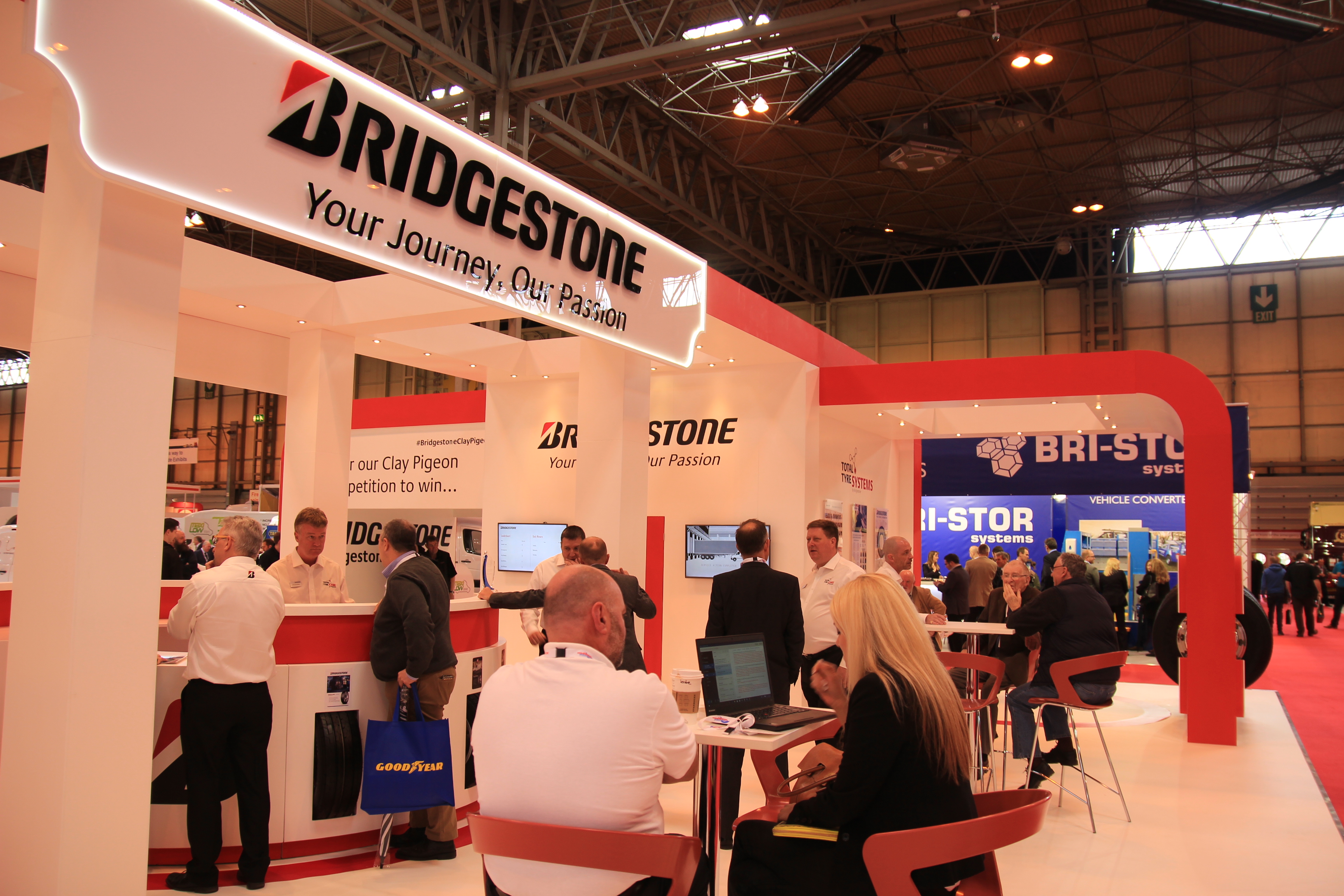 Bridgestone reports over 300 potential business opportunities were recorded over the recent CV Show in Birmingham. In doing so the company claimed that Bridgestone had "the most impressive stand by a tyre manufacturer at the NEC, with its comprehensive packages of fleet support playing as prominent a role as its ranges of tyres".
One new part of the stand was the addition of the Dayton range, a Bridgestone group brand which was officially unveiled at the show and is pitched at the entry level of the tyre market for Bridgestone. However, according to the company, the new durable on/off truck tyre offering also formed a focal point.
Both combined with Bridgestone's industry leading Total Tyre Care proposition, not to mention e-Jobsheet implementation- a digital tablet based work management system in partnership with CAM International.
Scores of business leads were subsequently generated from Bridgestone's presence, to the delight of commercial product and marketing manager Andy Mathias: "We did a great job in not only differentiating ourselves from our competitors, but projecting the business as an ideal commercial partner for fleets. The stand was vibrant, eye-catching and hugely impressive to look at. And the messages conveyed within it left a lasting impression with a huge influx of visitors.
"A great deal of time and effort went into making this year's CV Show a success and I must congratulate the whole team in coming together and translating our presence into tangible business leads. In particular, I must thank Jennifer Tyers, assistant manager commercial marketing, for a great deal of hard work in her first major commercial vehicle show."
Jennifer Tyers added: "The leads we have generated are just beginning. With over 300 business opportunities and new contacts recorded and over 300 entries into our Clay Pigeon Competition, we think we have engaged with businesses and fleets effectively."